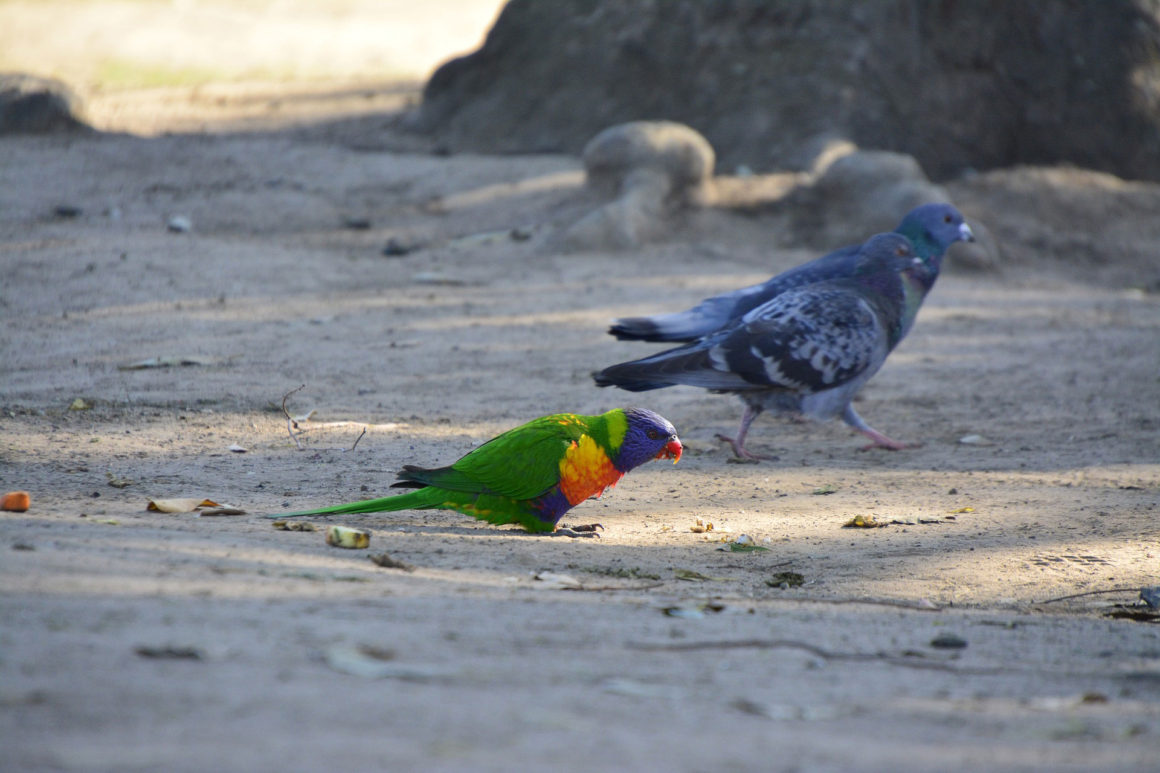 HIGHLIGHTS
Opportunities to encounter native Australian animals such as kangaroos, koalas, lorikeets and emus at the famous Cleland Wildlife Park.
Program leaded by conservationist guides.
Experience and learn about coastal, marine, wetland, forest and urban ecosystems.
Undertake work within the Adelaide International Bird Sanctuary – watch migratory shorebirds and other sea birds.
Participate in marine debris, wetland habitat restoration and animal survey activities.
Experience the famous Port River Dolphin Cruise – opportunity to see wild dolphins.
Visit Cleland Wildlife Sanctuary.
Study booklets created by CVA – support students' learning experience.
CVA certificate of completion at the end of the program.
---
INCLUDED
4 nights Adelaide accommodation at a 4-star hotel. Twin share per room, ensuite bathrooms.
Three meals a day starting from lunch on Day1 to lunch on Day5.
Experienced CVA guides with a teaching or environmental background.
All activities and activities related transport.
Educational booklet.
Airport pick up and drop off.
Field activities and learning resources.
Cleland Wildlife Park entrance.
Port River Dolphin cruise ticket.
Group visa invitation letter available upon request.
Certificate of Participation
NOT INCLUDED
Travel to departure point – Adelaide airport or Adelaide city.
Breakfast day 1, dinner day 7.
Airfare, visa and passport charges.
Travel insurances.
Medical expenses.
Items of a personal nature.
Souvenirs and any additional tours or activities.
Day 1: Welcome

Pick up from Adelaide Airport or Adelaide Central and transfer to your accommodation

Tour Cleland Wildlife Park – opportunities to pat and feed kangaroos and see koalas up close!

Return to accommodation for program overview and safety induction.

Evening: Adelaide City Orientation Tour.



DAY 2: Marine Environment

Early departure for Adelaide International Bird Sanctuary.

Get to know migratory birds and experience bird watching with expert guest speakers.

Participate in hands-on marine debris activity. Learn about the 3-Rs (reduce, reuse and recycle) while categorising picked up rubbish from the beach.

DAY 3: Wetland Environment

Today we travel to a wetland known for the modern technology. You will learn about this important component of both natural and urban environments.

Afterwards we get our hands dirty by doing more conservation tasks in order to improve the local wetland.

Afternoon: Group Discussion – go through the booklet and recap what we learned in the past three days.

DAY 4: Forest & Urban Environment

Experience a unique conservation park that was 'saved' from European settlers in the early 1900s. Study the resilience of forest ecosystems.

Case studies on coexisting with nature in an urban environment. At the same time, do a simple wild koala survey count by using GPS.

Afternoon: Group Discussion – prepare for tomorrow's presentation.

DAY 5: Port River Dolphin Cruise & Departure

Early morning student presentation. Followed by Certificate Ceremony.

Pack up and depart for the Port River Dolphin Cruise.

Estimate finish time to Adelaide City or Adelaide Airport is 4pm.

Program finishes.
Like all of our exciting Educational Tour options, this tour offers participants a carefully crafted balance of learning elements (lessons, lectures, seminars, field study, etc), planned activities and excursions (cultural activities, mini-tours, sightseeing, etc) and free time for you to explore in your own way or to simply relax. This is what makes Worldaway Learning Tours so unique!
Here's what you can expect on this tour*:
*Breakdown provided for informational purposes only. Individual experiences may differ. 
We know you are going to have a great time and learn a lot on this tour – but don't take our word for it! Here is just a sample of the feedback we have received from recent participants:
Opps! Our Review system is currently undergoing maintenance. Please check back soon.
5 Day Adelaide Conservation Study Tour
Inc. Experienced Conservation Guides!
4-Star Apartment Hotel in City Centre
Twin Share Rooms (w/ensuite bathrooms)
Visit Cleland Wildlife Sanctuary & Encounter Native Australian Animals
Undertake work within the Adelaide International Bird Sanctuary!
Experience The Famous Port River Dolphin Cruise!
Educational Booklet, Field Activities & Learning Resources
2 x Airport Transfers
including:
Accommodation, Meals, Daily Transportation & Excursions
Certificate of Completion
Interested in joining this tour or simply want to learn more? Complete the form below and one of our dedicated Tour Consultants will be in touch shortly. Easy!