Capture the magic of a country, continent, or culture on an Exclusive Worldaway Educational Photography Tour!
A Worldaway Tours Photography Tour is one of the most exhilarating experiences on earth! Both educational AND entertaining, a Photography Tour allows you to witness the gorgeous scenes of a country while learning from Professional Photographers how to capture these amazing moments on Camera!
Exotic Locations
With your Professional Tour Guide, visit the exotic, scenic, well-known, and well-kept secrets that WorldAway Tours has to offer! Our featured countries are as beautiful as they are exciting to explore, and we promise that whichever you choose will blow your mind and fill your camera roll to the brim!
These Photography Tours are available for anyone who is interested! All you need is a camera and a desire to learn, explore, and enjoy the wonders of this Earth! No previous experience or education in any specific subject is necessary because you'll be learning everything you need on the journey.
Professional Tutors
Our Professional Photography Teachers will show you the way around the camera, focusing on developing skills like creativity, attention to detail, lighting, positioning, Photoshop classes, Perspective, Colors, and General Camera Functions!
Check out our range of sample tours below then contact us to start your learning journey!
Our Latest Tours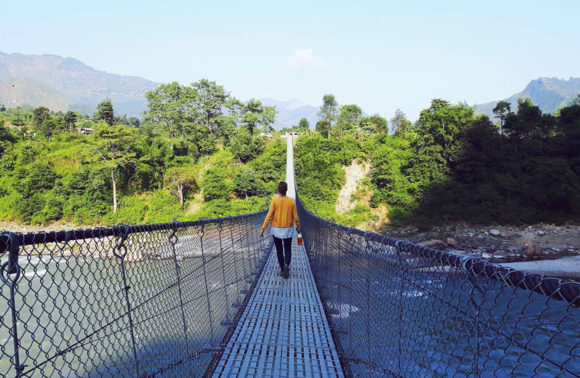 Photograph the changing landscape & capture the natural beauty of Nepal! This is the course for you!
Looking for a unique and meaningful tour option for your group? Check out our fully customized group tour options!
Add A Service Component To Your Tour!
Want your students to gain global awareness? We can incorporate a service learning component into any customized tour, in any location. Simply chat to one of our Tour Directors about how your group can help support a worthy local cause while abroad!
Request More Info
We can create a free customized itinerary and quote based on the specific needs of your group. Simply complete the form below and one of our dedicated Tour Consultants will be in touch shortly!
"Can't recommend these guys enough! Worldaway Learning Tours provided our group with an experience in Vietnam that we will never forget!"

Kira Marybeth (Faculty Leader)
"Thank you to everyone at Worldaway Learning Tours. Our students had the most amazing time in South Africa and we are already planning another trip with you guys next year!"

Flo Jacquetta (Tour Leader)
"We learnt so much on this trip and I'm forever grateful to everyone at Worldaway for all of their support!"

Nanette Terry (Student Leader)
"We were very impressed throughout this entire process with how efficient and professional the team at Worldaway Learning Tours has been. The site was easy to navigate and the booking process was so simple. Highly recommend!"

Theresa Haylie (Faculty Leader)