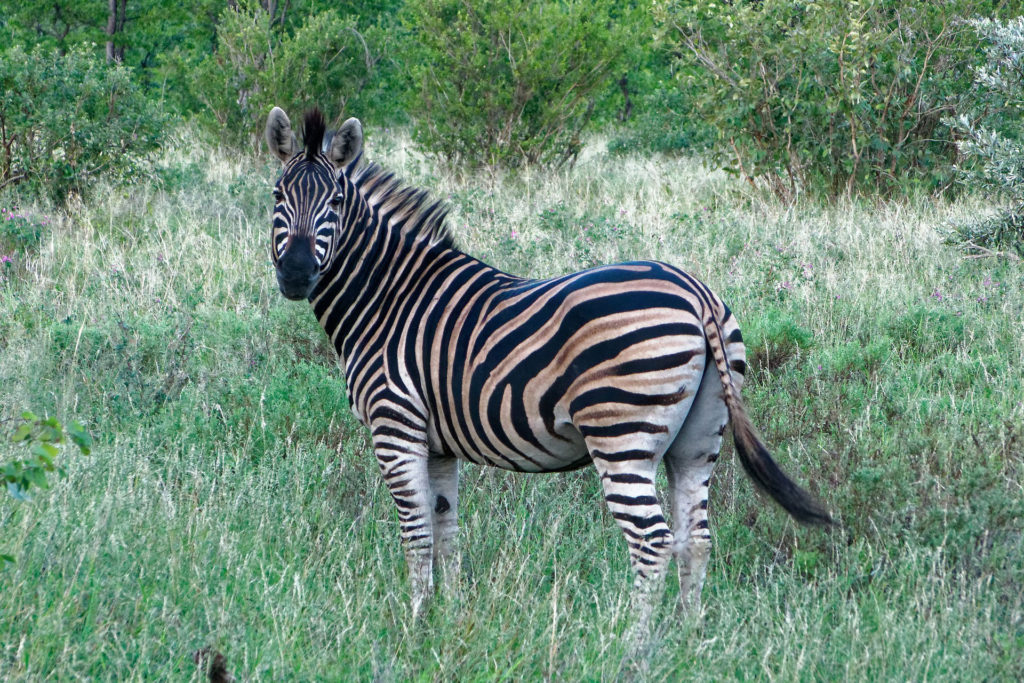 Tour Overview
Journey through the South African Wilderness on this 15-day trip of a lifetime!
After arriving in Johannesburg, students will experience some of the most breathtaking wildlife conservation on the planet.
Students will witness the Rhino Conservation in Silkaatsnek, 5 MILLION ACRE Kruger National Park, the Endip Wildlife Reserve & Disease Research Center, and so much more as they are privileged with first-hand encounters with some of the continent's rarest animals.
As they learn from experts like Cornell Vermaak of Duke University, they'll make unforgettable memories and find a new appreciation for nature's wonder.
Learning Opportunities Include:
Elephant Museum - Elephant Management and Game Viewing
The Big 5: Lions, Leopards, Buffalo, Rhinos, and Elephants
Elephant River scenic wildlife boat ride
Wildlife capture/relocation techniques in Limpopo Province
The legendary Jessica the Hippo and visit to Hoedspruit
Elephant Sanctuary and Big Game viewing safaris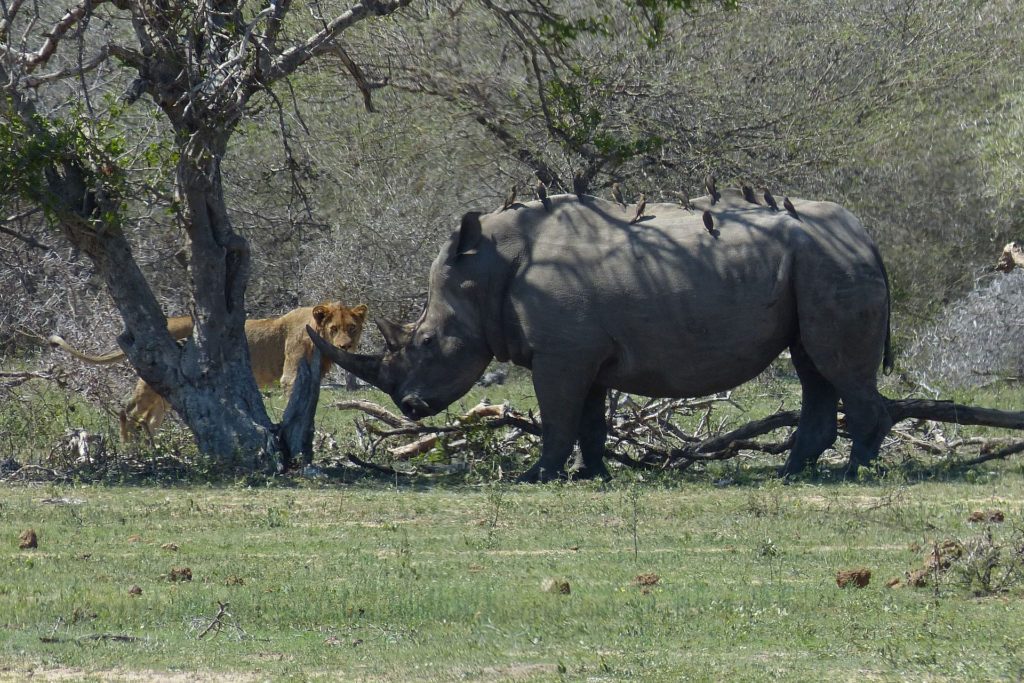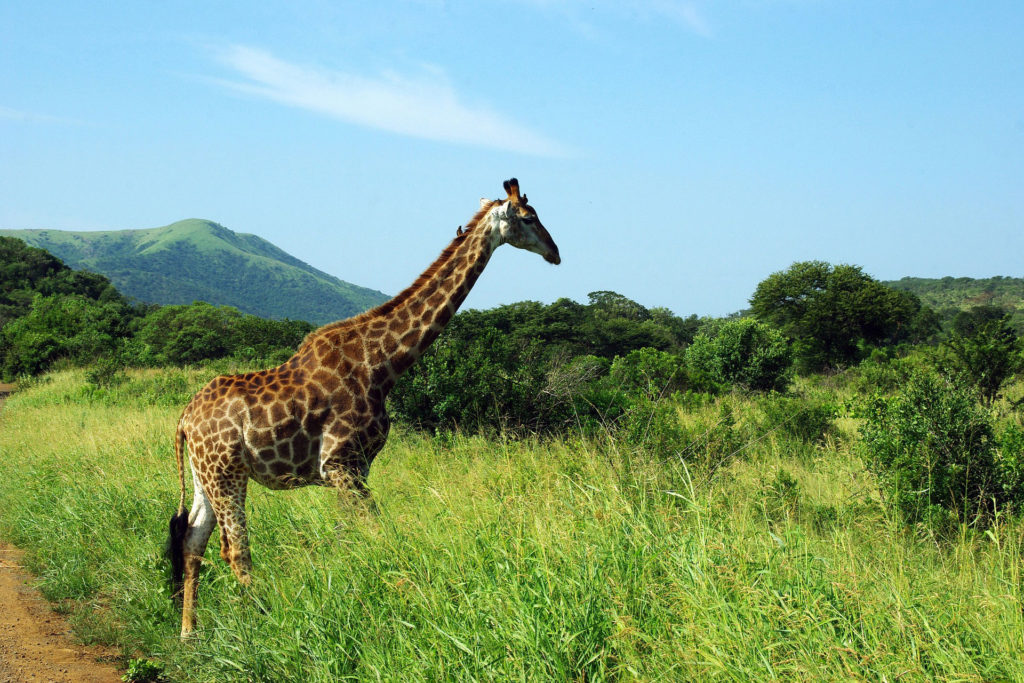 Inclusions
Discounted Group Flights
Airport Transfers & Internal Transport
Quality Multi-Share Accommodation Options (upgrades available)
Daily Breakfast, Lunch & Evening Meals
Dedicated Professional Local Tour Guide/s
Tickets & Entry Fees for Included Activities
EXAMPLE ITINERARY
Day 1: WELCOME TO SOUTH AFRICA!

Upon arrival at O.R. Tambo International Airport – Johannesburg you will be welcomed by someone from our local team and transferred to the Journey Inn Lodge, after stretching your legs after the flight, and following a sundowner beverage we will be ready for a welcome dinner.

(Depending on flight arrival times we might go directly to Silkaatsnek)

Accommodation: Journey's Inn – Lodge

DAY 2: Talk about Rhino Conservation!

Travel to Silkaatsnek near the town of Brits.

After lunch an introduction and talk on Rhino Conservation and the Economics of African Wildlife Conservation by Prof. W van Hoven, President of Ecolife Expeditions and former Head of Department of Wildlife Management at the University of Pretoria.

Accommodation: Silkaatsnek – Lodge

DAY 3: Silkaatsnek Nature Reserve

In the morning we receive an introduction to the Silkaatsnek Nature Reserve by the warden and thereafter proceed on a leisurely guided walk in the reserve and for those interested can do wildlife viewing from horseback.

In the afternoon we visit a Vulture Research and Rehabilitation Center.

Accommodation: Silkaatsnek – Lodge

DAY 4: Kruger National Park

After breakfast we travel to Skukuza/Pretoriuskop Camps in Kruger National Park.

We will be travelling through some beautiful scenery and our guide will explain features as we reach them.

We should arrive in the early afternoon, check in and have enough time for a leisurely drive for wildlife viewing before dark.

Accommodation: Bungalows – Skukuza/Pretoriuskop Rest Camp.

DAY 5: Ralf Kalwa - A Veteran Kruger Ecologist

In the morning we rise early and travel through the southern part of the park to visit well-known Ralf Kalwa, a veteran Kruger Ecologist who has an intimate understanding of this majestic five-million-acre park. In his informal way he will first explain the management of wildlife and particularly the overpopulation of elephant in Kruger National Park and thereafter the management of vegetation ecology to the benefit of wildlife health in Kruger National Park.

After lunch we will take a leisurely drive back to base while viewing the many wildlife species with ample opportunity for photography.

After dinner a night drive will be available for those not too tired. Spot lights will be used to see the nocturnal species.

Accommodation: Bungalows – Skukuza Rest Camp/ Pretorius Kop.

DAY 6: Elephant Museum at Letaba

Today we travel to the northern districts of the Kruger Park and view the changes in ecology on our way and how the wildlife adapts to this.

We visit the Elephant Museum at Letaba.

Accommodation: Bungalows – Elephants or Letaba camps.

DAY 7: African Elephant Management Lecture

We remain in the northern district and with game viewing and interpretations. This is elephant country.

After dinner there will be a talk outdoors on African Elephant Management by Dr. Wouter van Hoven.

Accommodation: Bungalows – Elephants or Letaba camps

DAY 8: Endip Wildlife Reserve & Disease Research Centre

After breakfast we will travel at ease through the park in a westerly direction, viewing the great variety of wildlife and the varying biomes of Kruger National Park in the northern districts.

We later settle in at the Endip Wildlife Rehabilitation and Disease Research Centre in the District of Greater Kruger Park.

Your host at this remote camp is Cornell Vermaak, B. Tech, M. Tech, Tropical Parasitology (Duke University) Wildlife Disease Ecologist and Veterinary Microbiology graduate from Onderstepoort, University of Pretoria.

You will be greeted by his array of friendly camp wildlife, such as the cheeky meerkats, and wandering wildebeest etc.

The focus during our program here will be on Wildlife Rehabilitation and Care of a variety of species in this region.

We will also go on foot (for those that want to do a bit of walking) to track wildlife in the bush.

The day is concluded with a night drive with spotlights to view the nocturnal wildlife.

Accommodation: Permanently erected tents – Lodge Endip

DAY 9: Elephant River

Spend the day with Cornel Vermaak and his activities of the day that he will lead in the wildlife areas where he works.

In the afternoon/evening we do a 2 to 3-hour boat ride on the Elephant River to view the wildlife on the banks of the river and enjoy some sundowners.

This will be followed by an outdoor barbeque and dinner.

Accommodation: Permanently erected tents – Lodge Endip

DAY 10: Jessica the Hippo

Depart Endip and visit Jessica the Hippo and stop by the wildlife capital town of the district, Hoedspruit for shopping of souvenirs etc.

We then visit a local rural community and experience their life style, history and way of living and meet the mother of the chief.

Accommodation: Chalets – Moholoholo Lodge

DAY 11: Zion Wildlife Reserve

We depart from the lowveld Kruger Park region and travel to the central part of the Limpopo Province in the Renkens Pass district to the Wildlife Reserve Zion, where we meet Dr. John van Zyl and his family and settle in in the various chalets on the reserve. He is the district wildlife veterinarian.

Accommodation: Zion Wildlife Reserve.

DAY 12: Wildlife Capture/Relocation Techniques

Introduction to Wildlife Capture/Relocation Techniques and the use of Immobilization Guns.

Then we visit wildlife quarantine facilities.

Participate in/or observe various wildlife capture and relocation activities out in wilderness areas.

Accommodation: Zion Wildlife Reserve.

DAY 13: Observe Various Wildlife Capture & Relocation

Today we visit a local Rhino Orphanage.

Accommodation: Zion Wildlife Reserve.

DAY 14: Farewell Dinner

On the last evening we have a farewell dinner to remember and depart the next morning.

Accommodation: Zion Wildlife Reserve.

DAY 15: Elephant Sanctuary & Departure

On our way back we stop to spend several hours at an Elephant Sanctuary to experience the intelligence of these gentle giants.

Transfer to O.R. Tambo International Airport – Johannesburg for departure.

**Please note that items in the program itinerary are subject to change or swopping of days due to practicalities and/or weather.**
Request Quote
We can create a free customized itinerary and quote based on the specific needs of your group. Simply complete the form below and one of our dedicated Tour Consultants will be in touch shortly!