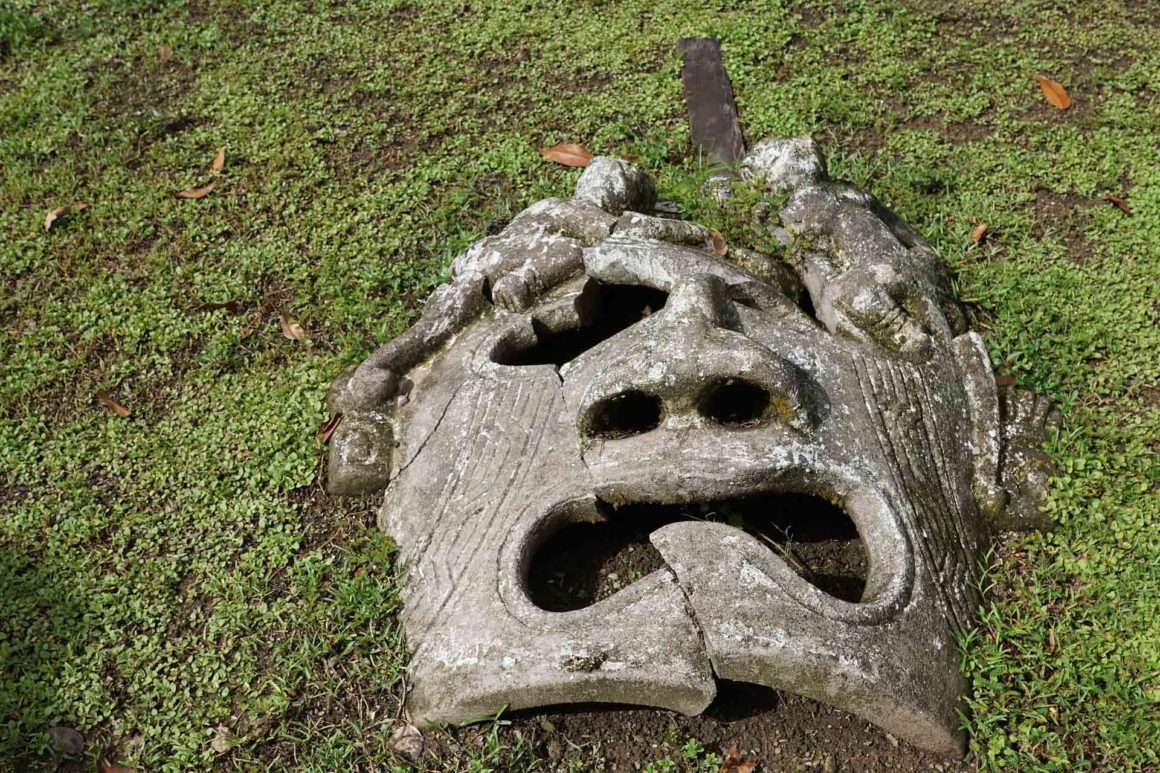 Welcome to Stunning Costa Rica!
On this 12 Day Costa Rican Culture Tour, experience one of the most diverse places on Earth, expand your viewpoints, and change your life!
After arriving in this gorgeous country, you'll get to meet your Professional Tour Guides and explore the Central Market! Stay in the luxurious La Rosa Del Paseo, a beautiful hotel in downtown San Jose.
Your first full day in San Jose begins the historic learning portion of the 12 Day Costa Rican Culture Tour. A visit to the National Theatre (built in the 19th century), the whimsical Chieten Moren Craft Shop, and other architectural jewels are the highlights.
Next up! The exotic and historic Turrialba Area, home to amazing ancient archeological structures like bridges, catchment tanks, aqueducts, and the wondrous Guayabo National Monument (a World Heritage Site of Civil Engineering).
Along with glorious monuments and cultural excursions, experience hands on, immersive activities such as the Coffee Experience, the Sugar Mill Experience, and Cooking & Handcraft Lessons! These staples of Costa Rican Culture are full of historical learning opportunities, fun, hands-on activities, and delicious tastes and smells! You'll also enjoy this time to get to know your group members better and dive into Costa Rican Fun!
Another once in a lifetime opportunity on the itinerary includes Providencia-the chance to immerse yourself in a rural community. This 12 Day Costa Rican Culture Tour allows you to walk, talk, and work amongst the locals in this small mountain oasis filled with beautiful nature scenes and giant, high altitude oaks!
Day Nine continues the journey to Southern Costa Rica into the indigenous Territory of Terraba. The local guide will take you on the tour of the cacao and corn fields as you get to know the locals who still work the land like their indigenous ancestors. Enjoy an exquisite glass of hot chocolate from the home of the delicious drink itself!
On the last two days of the Costa Rican Culture Tour, take yourself deep into the heart of the country with ancient weaving and mask carving lessons, and then, one of the most unique and highly touted archeological sites on earth, the Stone Spheres of Finca 6! Whether an archeology buff or just a regular appreciator of the ancient wonders, this World Heritage Site will make your jaw hit the ground!
This 12 Day Costa Rican Culture Tour gives you the opportunity to explore a beautiful country, get to know a beautiful culture, and learn history firsthand in one of the most exotic and desired vacation spots on earth! Sign up today for the Experience of a Lifetime!
Day 1: Arrival to Juan Santamaria International Airport & Visit the central market

Welcome to Costa Rica!  One of the most diverse countries on Earth!

Upon your arrival your driver & guide will be waiting for you at the entrance of the airport to drive you to your hotel.

First things first: Time for a welcome meeting to get to know your guide/s and other travellers in the group.

Depending on your arrival time you may have the chance to visit the Central Market and start getting to know the Costa Rican culture.  Try your Spanish, buy some fruit you have never tasted and experience the smells and the colors of the market.

Accommodation: La Rosa Del Paseo or similar.

Included: Guide, Lunch, Central Market Visit, Dinner & Lodging.

DAY 2: - San Jose - Start learning the history of Costa Rica

Today you will have the chance to experience San Jose history and culture.

You will start with a visit to the iconic National Theater.  It was built towards the end of the 19th century, as part of the cultural project of the Nation-State.  It has been established as the most important cultural center in the country and has gone through three centuries.

You will continue to walk around the city to find more architectural jewels.

After lunch visit Chieton Moren Shop, it means "A Fair Deal" in Brunka language.  This is a shop in which you will receive an interesting explanation of the different crafts you will find from the 8 different indigenous territories.  It is a fair-trade shop so you will be helping the ancestral artisans as well.

Lecture: Costa Rica, why the differences with the rest of the Central America Region?

Accommodation: La Rosa Del Paseo or similar.

Included: Breakfast, Guide, National Museum entry & guided tour, Lunch, Dinner & Lodging.

DAY 3: Guayabo National Monument - Ancient City

After breakfast you will continue towards the Turrialba area, specifically to Guayabo National Monument, it is one of the most important and largest archaeological areas that has been discovered in the country.  It protects archaeological structures such as roads, mounds, bridges, catchment tanks and aqueducts, among others.

Guayabo has been designated a World Heritage Site of Civil Engineering, the importance of the site is recognized by the construction techniques of several of its structures that continue to work to this day.

Accommodation: Hacienda Monteclaro or similar

Included: Breakfast, Guide, Guided Visit to Guayabo, Lunch, Dinner & Lodging.

DAY 4: Coffee Experience

Discover the history of coffee in Costa Rica and the world, organic production systems, the characteristics of local varieties, and the national collection system.  Learn about the micro-benefit project of Naturalba Coffee, where the different stages of transformation of the most consumed grain in the world are observed, as well as the secrets of the most well-known certifications such as USDA ORGANIC or FAIR TRADE.  Finish tertuliando (meaning "talk or chat") around a delicious cup of coffee blasted in a traditional way, so Pure Life!

Lecture: The Importance of Coffee for the Costa Rican Economy.

Accommodation: Hacienda Monteclaro or similar

Included: Breakfast, Guide, Guided Coffee Tour, Lunch, Dinner & Lodging.

DAY 5: Providencia - Meet a rural community

Providencia is a magical paradise with abundant nature, waterfalls, coffee plantations and giant oaks, part of an impressive forest of high altitude.  Adrián Fonseca has been the pioneer with the vision of creating a small oasis in the mountain, receiving visitors from all over the world and sharing the treasure of this region with the vision of being and living a self-sustainable and happy life.

During the afternoon you will have the chance to walk around town.

Dinner & Accommodation: Riviera Lodge.

Included: Breakfast, Guide, Lunch, Dinner & Lodging

DAY 6: Sugar Mill Experience

El Trapiche, typical Costa Rica country farm which is run by a local family is the perfect place to experience the cozy and easy-going lifestyle of the Tico campesinos.  Trapiche, which translated means "Sugar Cane Mill", is a super fun cultural day trip that will take you to a still active sugar mill farm.  Learn about the process of making sugar step by step, from the raw sugar cane freshly cut until the finished stage.  You will help making the tapas de dulce and the traditional sobado.  The farm also has other crops that include the typical products that the local farmers had been producing for over 60 years.

Lecture: How Rural Tourism Supports Small Communities.

Dinner & Accommodation: Riviera Lodge.

Included: Breakfast, Guide, Sugar Mill Experience, Lunch, Dinner & Lodging.

DAY 7: Open Day to enjoy in the Community

You can choose an extra activity in the community such as the extreme forest adventure, visit an organic farm, hike to waterfalls or just swim in the river.

Dinner & Accommodation: Riviera Lodge.

Included: Breakfast, Guide, Lunch, Dinner & Lodging

DAY 8: Cooking & Handcraft Lessons

During the morning you will meet the Agüero Cordero Family, exemplary in the use and handling of plastic, paper, wood, cardboard, among others, to turn them into great works of art, giving a respite to a planet saturated with bad practices.  Using waste materials, they show their participants how to make jewelry, earrings, portraits, bracelets, testing the creativity of this family.

During the afternoon you will have the chance to learn how to make cheese and create a local dish or pastry.

Dinner & Accommodation: Riviera Lodge.

Included: Breakfast, Guide, Cooking Lessons, Handcraft Lessons, Lunch, Dinner & Lodging.

DAY 9: Providencia - Terraba - Chocolate Experience

After breakfast we will continue our way to the southern part of the country, to the Indigenous territory of Terraba.  The origin of the Brörán, proper name of the Térrabas, which means "mass of fermented corn", is known to be of Chibcha ancestry as well as other indigenous peoples that inhabit the South of Costa Rica.  Studies indicate that the presence of these indigenous peoples over the region dates back approximately 5000 years, developing practices and knowledge techniques such as agricultural, astronomical, science, fishing, sea routes, and the manipulation of materials such as gold, clay, mud and stone spheres.

Upon arrival the local guide will welcome the group in the center of town.  A brief review of the history and current affairs of the Indigenous Territory is given.

After lunch you will receive a presentation on the process of roasting and grinding cocoa.

Take a tour to learn about the cacao plant and its importance within the Térraba culture.  Then they will explain how the seed is prepared for the process of roasting in a wood-burning stove until it is ground with a stone or a grinding tomb, to finally enjoy a hot chocolate.

Lecture: Challenges for the indigenous communities.

Dinner & Accommodation: El Descanso.

Included: Breakfast, Guide, Lunch, Cacao Tour, Dinner & Lodging.

DAY 10: Ancient Weaving and Mask Carving Lessons

After breakfast we visit the Petroglyph.  You can observe carefully the symbolic drawings that were there sculpted years ago by ancient Térraba and the meaning of these in their culture.

During the morning we will drive for 20 minutes to the indigenous town of Boruca.

Daily life in Boruca reflects a self-sustaining agricultural village, but one where the majority of the economy is supported by artisan crafts and ecotourism.

You will get to know Margarita, the visionary of the community, she will share part of their history.  Then you continue to learn and do your own carved wooden mask and help in the process of weaving.  Boruca has a long tradition of hand-dying threads from naturally found colors from sources including leaves of the sangrilla tree, bark of the carbonero tree, clay, indigo plants and occasionally the ink of a mollusk.  After spinning thread from locally-grown cotton, they use a loom to weave the thread into handbags, wall hangings, coin purses and more.

Dinner & Accommodation: El Descanso.

Included: Guide, Petroglyph, Weaving and Masks Lessons, Lunch, Dinner & Lodging

DAY 11: Stone Spheres Archaeological Site & GRADUATION!

After breakfast you will start your drive back towards the Central Valley.

On the way you will stop by Finca 6 an archaeological site.  It has 4 areas: 1  —  Mounds: they served as the basis for housing structures, 2  —  Alignments: 5 spheres in-situ make two alignments, one of three stone spheres and the other of two spheres, 3  —  Spheres in transit: consists of about 20 spheres recovered by the National Museum and 4  —  Point 5: it is an area that concentrates ceramic fragments and sculptures. Because of the importance and unique stone spheres this archaeological site was declared as World Heritage.

We finish off the day with a Graduation Dinner Celebration!

Dinner & Accommodation: Rosa de America or similar.

Included: Guide, Lunch, Finca 6 Entrance, Dinner & Lodging.

DAY 12: Departure Day

After breakfast you will drive back to the international airport.

We hope you leave the country with a new perspective on how ecological & cultural tourism help to protect the environment and the culture of local communities.

Included: Breakfast & Airport Transfer.
Like all of our exciting Educational Tour options, this tour offers participants a carefully crafted balance of learning elements (lessons, lectures, seminars, field study, etc), planned activities and excursions (cultural activities, mini-tours, sightseeing, etc) and free time for you to explore in your own way or to simply relax. This is what makes Worldaway Learning Tours so unique!
Here's what you can expect on this tour*:
*Breakdown provided for informational purposes only. Individual experiences may differ. 
We know you are going to have a great time and learn a lot on this tour – but don't take our word for it! Here is just a sample of the feedback we have received from recent participants:
Opps! Our Review system is currently undergoing maintenance. Please check back soon.
12 Day Costa Rican Culture Tour
72 Hours Private Spanish Lessons + 4 Night Amazon Experience Tour
3+ Star Hotels w/Daily Breakfast
Private Single Room w/Bathroom (or Double/Twin Share w/Bathroom)
72 Hours of Private (or small group) Spanish Classes
Weeknight Cultural Activities + City Walking Tour
5 Additional Fully Guided Day Tours
2 x Airport Transfers
4 Night Amazon Experience Tour
including:
Accommodation w/Meals, Bilingual Guide, Daily Transportation and Excursions
Certificate of Completion
Interested in joining this tour or simply want to learn more? Complete the form below and one of our dedicated Tour Consultants will be in touch shortly. Easy!
*WIN A FREE TOUR ON US!*
Share this tour with your friends and automatically go into the draw to win a 2-week Educational Travel Experience of your choosing, anywhere in the world!
*Terms and Conditions Apply