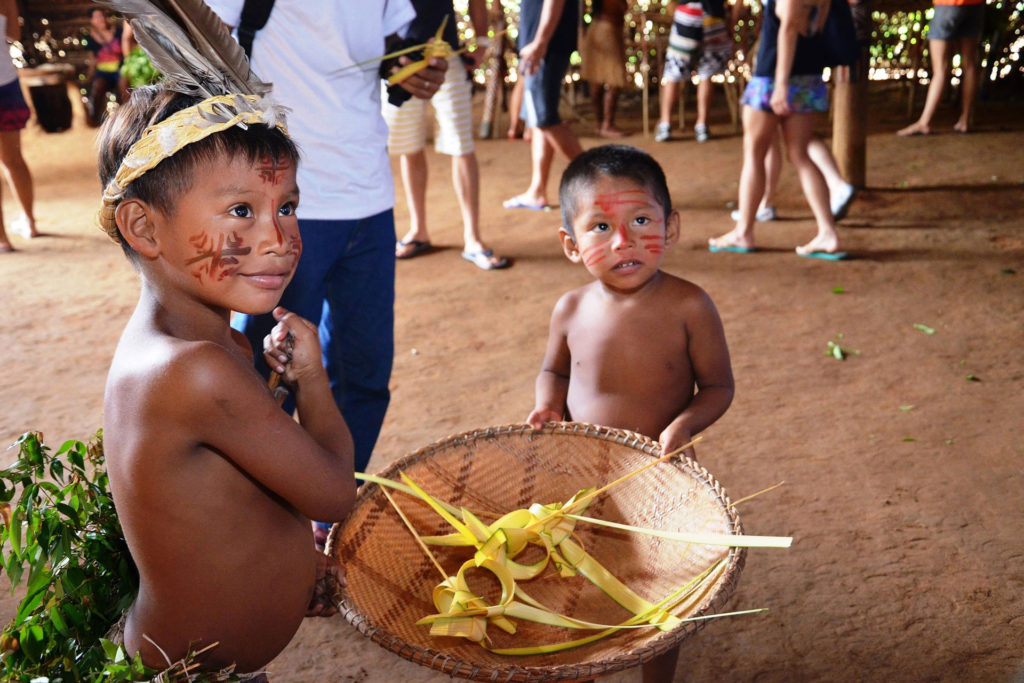 Tour Overview
Students: Immerse yourself in the Ecuadorian culture AND discover the wonder of the Amazon!
On this life-changing, one-week journey to Ecuador, students will have the chance to experience the way of the original Ecuadorian people.
Upon arrival students will get to know their Professional Tour Guides and your fellow travelers, quickly realizing that Ecuador is the perfect place to learn, live, explore, and enjoy!
See amazing Ecuadorian scenery on one of our most exotic, exciting, and culturally diverse educational vacations: a chance to experience Ecuador's Native Tribes and the Amazon Rain Forest
Learning Opportunities Include:
See the Imababura Province-Home of the Otavalos People
Listen to the language of the lost Incan Empire-Quichua
Visit a pre-Incan Cloud Forest Tribe
Witness the stunning Santo Domingo de les Tsachilas City
Enjoy a 4 Day/3-night excursion to the Amazon Rain Forest
Witness the beauty, rare animal life, and Amazonian Shamanism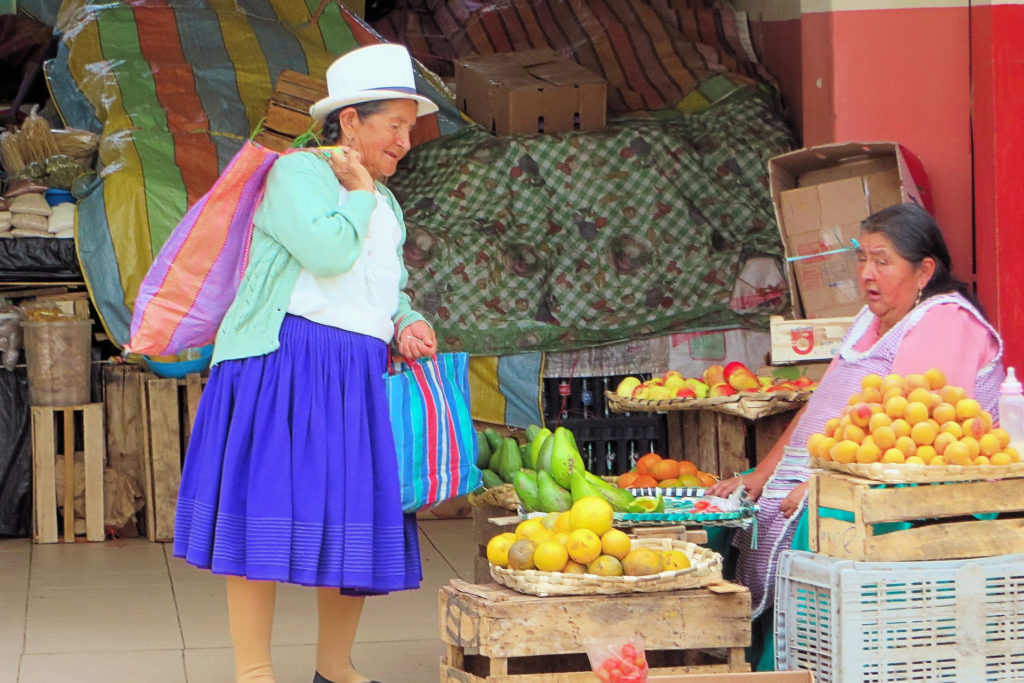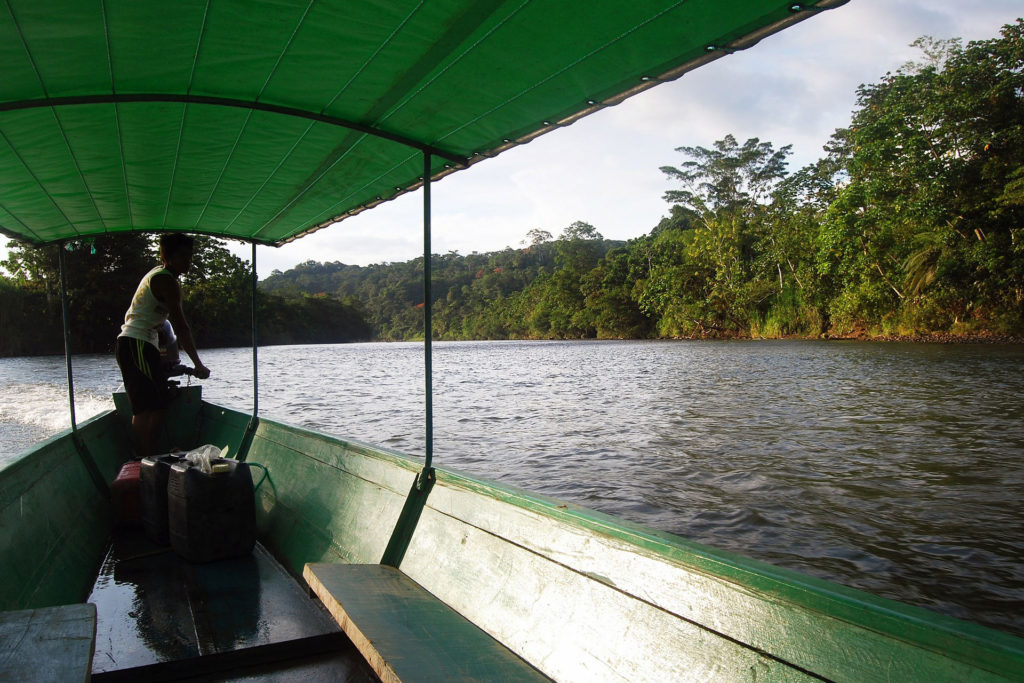 Inclusions
Discounted Group Flights
Airport Transfers & Internal Transport
Quality Multi-Share Accommodation Options (upgrades available)
Daily Breakfast, Lunch & Evening Meals
Dedicated Professional Local Tour Guide/s
Tickets & Entry Fees for Included Activities
EXAMPLE ITINERARY
Tour Itinerary
Day 1: Sunday - Arrival Day

Collection from Mariscal Sucre International Airport, Quito.
Transport to your accommodation.

Welcome meeting to get to know your guide/s and the other travellers in your group.

DAY 2: Monday - Imbabura Province

Breakfast at your hotel.

At 7am, you will be picked up from your hotel.

Departure to Imbabura Province – Home of the most prominent indigenous culture of Ecuador – the Otavalos people – a culture that speaks the famous Quechua language with roots that can be traced back directly to the lost Incan Empire!

Then straight to one of the communities where we will visit a little women handicrafts factory.

Time for lunch with a family and some activities in the community.

Return to Quito around 6pm.

DAY 3: Tuesday - Santo Domingo de los tsachilas city

Breakfast at your hotel.

At 7am, you will be picked up from your hotel.

Departure to Santo Domingo de los Tsachilas City, home of one of the most interesting tribes of the cloud forest and also considered as a pre-incas triibe. We will share a full day with them to learn about their language, food, music, traditions and shamanism.

Return to Quito about 6pm.

The Amazon Rain Forest Experience begins tonight leaving Quito by bus at 10.30pm heading to Lago Agrio City.

DAY 4: Wednesday - Amazon Rain Forest Experience - day 1

After arriving at our meeting point in Lago Agrio, we will greet you with a welcome breakfast to begin our trip to the Amazon Rain Forest.

After this, the transport will pick you up & take you to the entrance of the Cuyabeno Reserve (Cuyabeno Bridge River). This will take about 2 hours.

Lunch will be served then we will start our exploration into the Amazon Jungle of Ecuador by boat. While on the canoe ride be ready to hear the sounds of the wildlife, while you watch the scenery changing along the Cuyabeno River waters and between trees. You will be able to watch the birds, monkeys and other jungle creatures.

You will be accompanied by a guide who will provide information on how the animals and plants interact and balance the life within the Cuyabeno Ecosystem in which they coexist.

Finally we arrive at the Ecolodge, where we will settle into our cabins.

After dinner our native guide gives us a brief introduction of the activities for the next few days in the Cuyabeno Wildlife Reserve.

DAY 5: Thursday - Amazon Rain Forest Experience - day 2

On the morning before breakfast, you can hear the noise of birds flying around our bungalows in the Ecolodge.

After breakfast, we continue upriver to start trekking on the banks of the Cuyabeno River, where you can see different species of plants, huge trees, aquatic vines, orchids, medicinal herbs and a large number of wild animals and birds of the Amazon jungle.

After serving lunch, you will have time to swim and relax in Laguna Grande while watching the pink and gray dolphins play on the water.

Once you have enjoyed one of the best sunsets of your life, we will return to the lodge for dinner.

After dinner, you will embark on an exciting canoe ride where you will see the famous Black Caimans of the Amazon. During this journey you will hear the mysterious noises of the forest. This is an experience you will never forget.

DAY 6: Friday - Amazon Rain Forest Experience - day 3

Early in the morning we will enjoy breakfast then travel by canoe to the Siona Indigenous Community, where we can interact and learn about their traditions, culture and customs. We will also learn to elaborate the Casabe – a typical dish of this ancestral tribe.

Lunch will be served in the community and finally we will meet the Shaman, which will make us perceive and interact with their spiritual world, channeling their energies, visionary, healing and divinatory skills acquired over the years.

You will also have time to acquire the beautiful handicrafts made by the locals.

DAY 7: Saturday - Amazon Rain Forest Experience - day 4

Early in the morning we will do some birdwatching down the river, as well as enjoy a completely fascinating sunrise.
After that activity we will serve breakfast then embark on a canoe ride along the Cuyabeno River back to civilization.
The transportation will pick us up from the entrance of the Cuyabeno Wildlife Reserve.
We will head back to the meeting point in Lago Agrio.  This will take about 2 hours.
Return to Quito by bus.

(All excursions and times on this itinerary are subject to change and largely depend on weather, season, group limitations, group interests, and guide decisions based on passenger safety and organized operations).

DAY 8: Sunday - Departure Day

Breakfast at your hotel.

Return transfers to Mariscal Sucre International Airport, Quito.
Request Quote
We can create a free customized itinerary and quote based on the specific needs of your group. Simply complete the form below and one of our dedicated Tour Consultants will be in touch shortly!