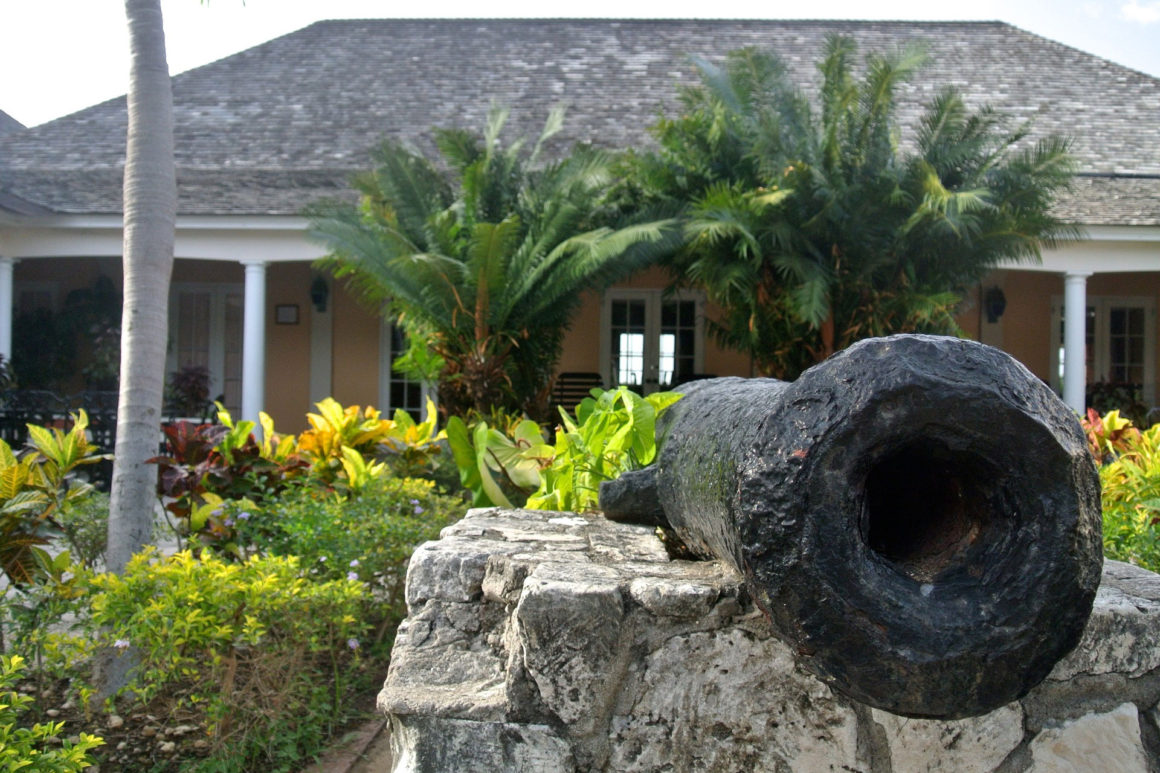 Welcome to one of the Most Desired Vacation Experiences on the Planet-Two Weeks in Beautiful Jamaica!
Explore a World Famous Island and an infamously vibrant culture as the 14 Day Jamaican Culture Tour immerses you in the wonder of the Jamaican Way of Life!
Your two Weeks on The Rock will show you some of the most scenic Caribbean Settings on the Planet and introduce you to the some of the most interesting people you'll ever meet.
Your first full day of the 14 Day Jamaica Culture Tour allows you to get acquainted with the fun little town of Mandeville, a window to Jamaican Culture. Explore landmarks and markets, and meet the unique people that fill the country!   
The fun has just started! Tuesday offers the chance to immerse yourself in the Accompong Village- a rare maroon settlement in Jamaica full of natives who fought for freedom of the land!
This amazingly enlightening trip is followed by Wednesday's dive into the Jamaican Market Scene before a thoroughly entertaining Thursday in the Trench Town Culture Yard-including the authentic roots of Bob Marley, the Bob Marley Museum, and the mind-blowingly delicious Devon House Ice Cream!
Keep the good times and good tastes rollin' on Friday at Melrose Hill and the Murray's Fish & Jerk Hutt! Start off the day with a delightful treat loved by tourists and natives alike: Enjoy the Pattie Experience! After tasting and learning the art of making authentic Jamaican Patties, you'll head to scenic Shelly's at Melrose Hill for a unique Jamaican Roast with an evening visit to Murray's Fish & Jerk Hutt! Trust us…a tastier Friday Itinerary has never been created.
Saturday and Sunday continue the enlightening fun as the 14 Day Jamaican Culture Tour takes you to stunning Ocho Rios! Home of the Dunns River Falls, Ocho Rios is the perfect place to take in the natural wonder of Jamaica and get some exercise as you climb around world famous waterfalls and sparkling white beaches!
Round out the weekend by spending Sunday with your host family for some down time, a home-cooked meal, and authentic Jamaican cultural immersion.
The second week of the tour takes you far deeper into the famously vibrant culture as the 14 Day Jamaican Culture Tour takes you into the life and culture of a Rastafarian Village and then a look into the world of Jamaican Sporting Culture the following day.
Wednesday is another rare ocean treat: The next stop on the 14 Day Jamaica Culture Tour winds up at one of the best seafood restaurants on the planet: Little Ochi Seafood! Off the beaten path in a small fishing village right on the beach, Little Ochi makes the best fish, lobster, crab, or conch that you've ever had, we're willing to bet you some free oysters on that one!
After Little Ochi, you'll finish the day off on the wilder side of Jamaican Culture at the world-renowned Pelican Bar…a Jamaican Wonder tucked away in the Caribbean Sea!
Following a free day on Thursday, the last adventures of the 14 Day Jamaica Culture Tour may just be the best of the trip…they'll definitely make it MUCH harder to leave:
The Appleton's Rum Tour is a delicious way to taste Jamaica's world famous liquor while also getting history and culture lessons into the creation process. A trip to Shrimp Country in the Middle Quarters of Jamaica is next, followed by a can't-miss experience at the Lovers Leap!
This 14 Day Jamaica Culture Tour is one of the most unique vacations that anyone can take…an inside look into a world famous culture with breathtaking tourist attractions, hidden gems, and a combination of life-changing experiences that are sure to make this the trip of a lifetime!
Day 1: Sunday - Arrival Day

Collection from Sangster International Airport, Montego Bay, Jamaica.
Transport to your accommodation/host family.
Settle into your new surroundings.

DAY 2: Monday - Explore Jamaican Culture

Jamaican Culture Orientation – tour the town of Mandeville to visit landmarks, markets, enjoy the food & gain taxi experience.

DAY 3: Tuesday - Accompong Village

You will learn about the history of Jamaica & it's people by visiting the Accompong Village, a maroon settlement in Jamaica with the people that fought for freedom of the land.

DAY 4: Wednesday - Jamaican Market Scene

It's market time.  Wednesdays are wholesale days in the market.  This means you get a wider variety of fruits, vegetables & produce.  Plus, things are cheaper.  Come experience the Jamaican market scene – learn about the fruits, vegetables & produce, how to bargain, how to roast a breadfruit & more about ackee (the Jamaican national dish).  As well as a little about the language, full immersion.

DAY 5: Thursday - Trench Town Culture Yard

Trench Town Culture Yard – experience the authentic roots of the legend Bob Marley.  A little fun is mixed into the trip so you will get to visit the Bob Marley Museum & then taste the world famous Devon House Ice Cream.

DAY 6: Friday - Melrose Hill & Murray's Fish & Jerk Hutt

Patties are a delightful treat loved by Jamaicans & visitors – get the chance to taste patties from the top three companies Juici, Mothers & Tastee.  You will get to understand how patties are made & what makes them so special – taste & learn the art of making Jamaican patties.

It doesn't end there – roast yam, roast breadfruit, roast corn, roast potato – yummy!  The tour will take you to Shelly's at Melrose Hill to learn more about all these roasted delicious items.  You will then travel to Porus to learn more about the Jamaican fruits.  The nicely arranged fruits stalls will leave you wanting so much more.  This will be topped off with a visit Murray's Fish and Jerk Hutt.

DAY 7: Saturday - Ocho Rios Town Tour & Dunns River Falls

Explore the town of Ocho Rios & nearby Dunns River Falls – enjoy a relaxing day climbing the world famous waterfalls & exploring the white sandy beaches. You can also experience some shopping while immersing yourself in the Jamaican way of life.

DAY 8: Sunday - Authentic Cultural Immersion

Authentic Cultural Immersion – spend the day as a group attending either a local sporting event such as football or cricket, or check out one of the any local fairs and markets.

DAY 9: Monday - Rastafarian Village tour

The Rastafarian Village Tour will open your eyes to the life & culture of Rastafarian.  It is an authentic space nestled in the rustic Montego River Gardens property.

DAY 10: Tuesday - Jamaican Sporting Culture

Sports is a big part of the Jamaican culture.  You will get to learn more about the rich sporting tradition of Jamaica & why we have the world's fastest men and women.

DAY 11: Wednesday - Little Ochi Seafood & Pelican Bar

You have not had great seafood until you visit Little Ochi Seafood – fish, lobster, crab, conch and so much more.  Taste jerk, roasted, curried, steamed, fried fish & other seafood.  We guarantee this will be an exceptional experience.  The restaurant is located on the beach in a fishing village & you will get to interact with & learn more about the culture through the eyes of Jamaicans.  You will experience how these sumptuous seafood dishes are prepared.  You will also visit Pelican Bar – tucked away in the Caribbean Sea.

DAY 12: Thursday - Free Time

DAY 13: Friday - Appleton's Rum Tour + Lovers Leap

We saved the rum tour for last, so you could soak it all in.  Home to the finest blends in the world, the Appletons Rum Tour offers a taste of good liquor.  You will also visit the shrimp country in Middle Quarters & then head to Lovers Leap for your final Jamaican experience.

DAY 14: Saturday - Departure Day

Return transfers to Sangster International Airport, Montego Bay, Jamaica.
Like all of our exciting Educational Tour options, this tour offers participants a carefully crafted balance of learning elements (lessons, lectures, seminars, field study, etc), planned activities and excursions (cultural activities, mini-tours, sightseeing, etc) and free time for you to explore in your own way or to simply relax. This is what makes Worldaway Learning Tours so unique!
Here's what you can expect on this tour*:
*Breakdown provided for informational purposes only. Individual experiences may differ. 
We know you are going to have a great time and learn a lot on this tour – but don't take our word for it! Here is just a sample of the feedback we have received from recent participants:
Opps! Our Review system is currently undergoing maintenance. Please check back soon.
Jamaican Culture Tour (14 Days)
Discover the essence of Jamaican Culture!
Hostel & Guesthouse Accomodation w/Daily Breakfast & Dinner
Double or Twin Share w/Bathroom (Single Rooms Available)
Visit Cultural Heritage Sites & Experience Authentic Jamaican Cuisine
Weeknight Cultural Activities + Rastafarian Village Tour
Visit Accompong Village & Trench Town Culture Yard
2 x Airport Transfers
Appleton's Rum Estate Mini-Tour!
includes:
Accommodation w/Meals, Bilingual Guide, Daily Transportation and Excursions
Certificate of Completion
Interested in joining this tour or simply want to learn more? Complete the form below and one of our dedicated Tour Consultants will be in touch shortly. Easy!
*WIN A FREE TOUR ON US!*
Share this tour with your friends and automatically go into the draw to win a 2-week Educational Travel Experience of your choosing, anywhere in the world!
*Terms and Conditions Apply