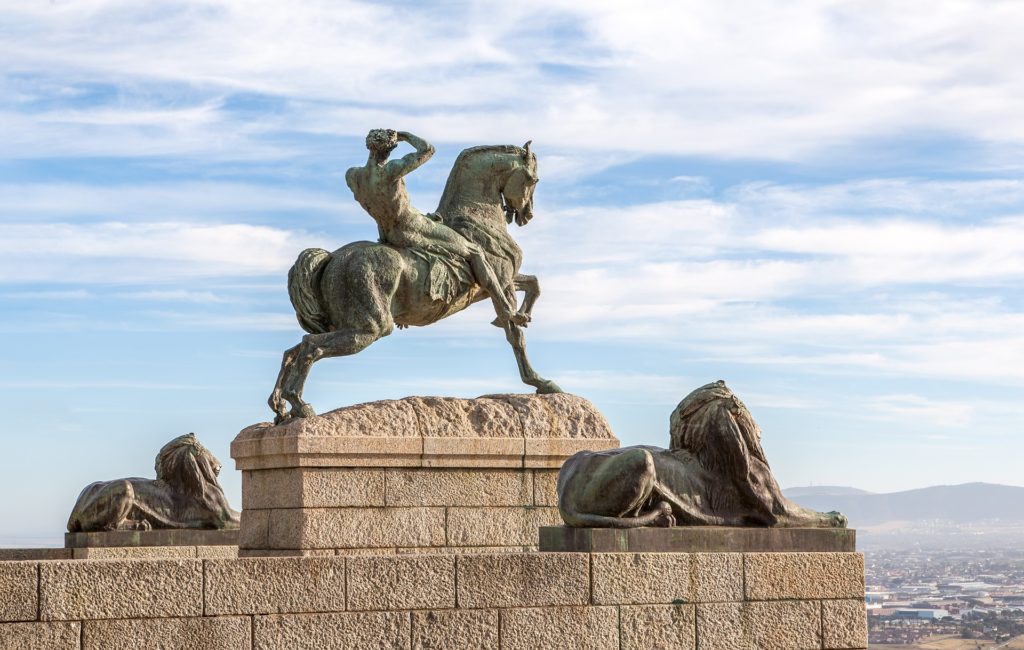 Tour Overview
This once-in-a-lifetime trip will take students back to the beginning of South Africa!
Whether they're in it for the scenery, the history, or the fun, this trip is sure to change a student's life. They'll experience the best parts of the Museum Mile of South Africa like the Slave Lodge Museum and Museum of Contemporary Art.
Students will learn South African History firsthand in scenic destinations like Robben Island, Kirstenbosch Botanical Gardens, and Stellenbosch Botanical Gardens! They'll get a taste of South Africa with Professional Cooking Classes and a South African Barbecue and Wine Tour.
Students will also tour the West Coast on a 3-Day South Atlantic Journey: one of the most scenic stretches of Coastline on the Continent!
Learning Opportunities Include:
Walking Tour of City Center, Cape Town
The Heart of Cape Town Museum
Cape Castle of Good Hope
Authentic Cape Malay Cooking Class
A Day Tour of Table Mountain, and
A visit to Hout Bay for snorkeling with the seals!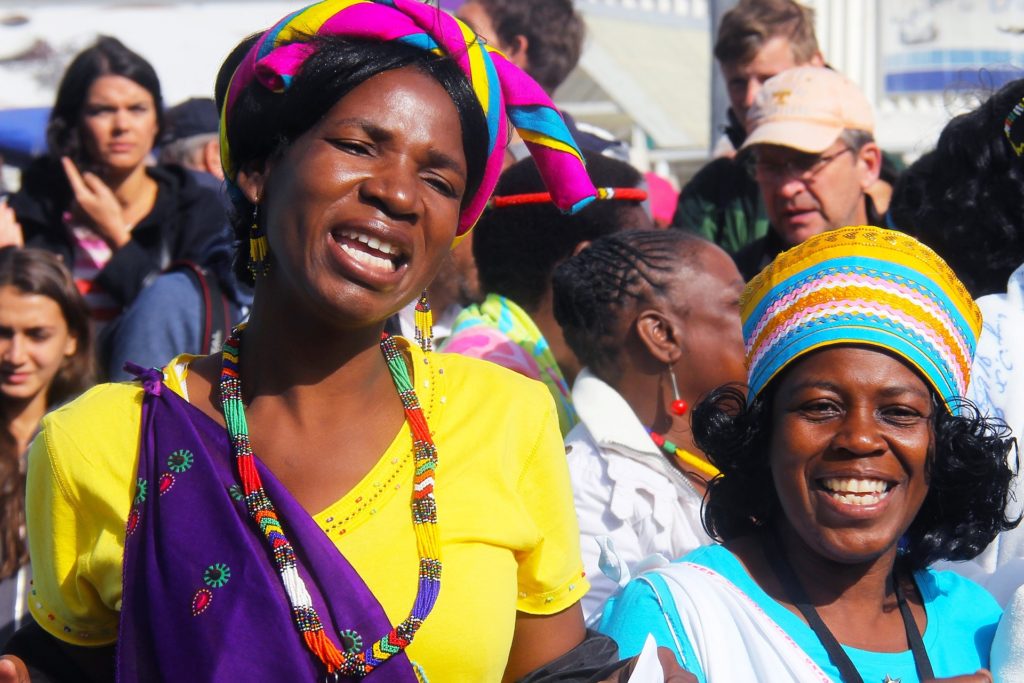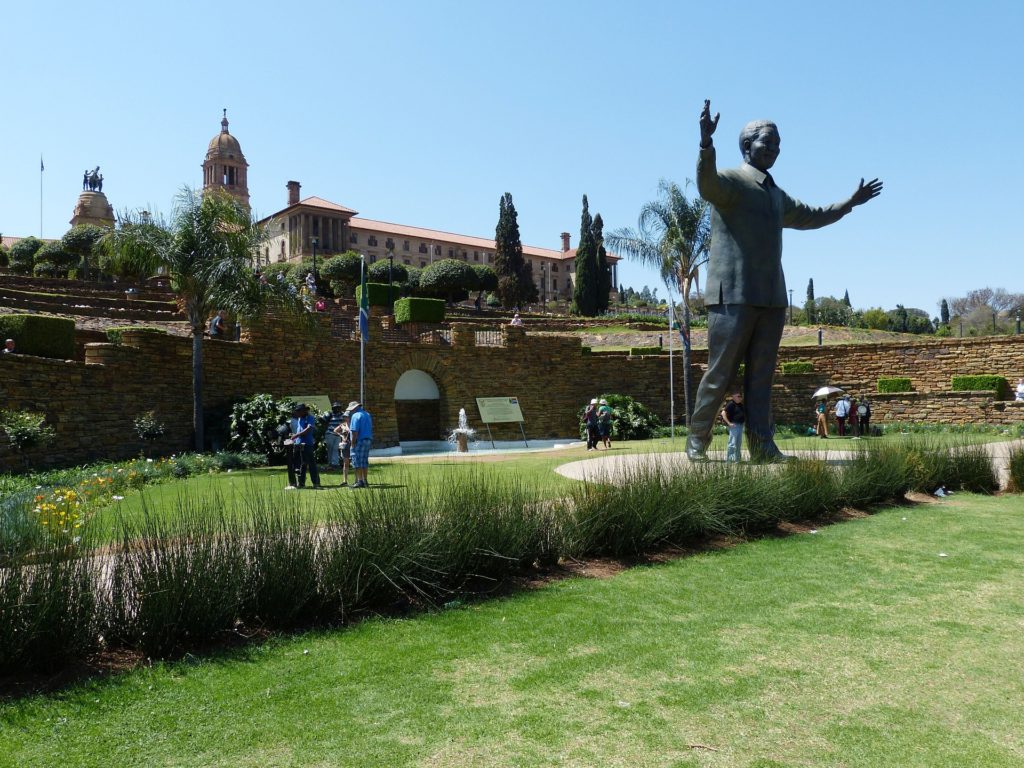 Inclusions
Discounted Group Flights
Airport Transfers & Internal Transport
Quality Multi-Share Accommodation Options (upgrades available)
Daily Breakfast, Lunch & Evening Meals
Dedicated Professional Local Tour Guide/s
Tickets & Entry Fees for Included Activities
EXAMPLE ITINERARY
Day 1: Arrival Day (Sunday)

Arrival at Cape Town International Airport and transfer to hotel.

Group Welcome Dinner (for those who have arrived early enough).

DAY 2: Orientation, City Walking Tour & South African Museum

Breakfast at hotel.

Walking Tour of city center.
There is no better way to discover a city than by walking its streets, uncovering its history and mingling with the locals.  The guides are very knowledgeable, polite and politically correct – which makes for an authentic experience that will leave you feeling a greater connection to the Mother City.

Lunch.

Visit the South African Museum situated in the Company's Garden and part of the popular Museum Mile, the South African Museum is home to more than 1.5 million items of cultural and scientific significance.  Ranging from fossils and Stone Age tools to a dinosaur exhibit.  Make sure you visit the Whale Well, where among the giant whale bones and life-size casts of marine creatures, musical recitals are often held.

Evening free.

DAY 3: Slave Lodge, Bo-Kaap & District Six Museums

Breakfast at hotel.

Visit Slave Lodge Museum + Bo-Kaap Museum.
The history of Cape Town is a torrid one and the Slave Lodge – part of the Iziko Museums – offers a haunting reminder of a darker time.  It is not easy to stomach, but it is an important reminder of how the country was built on the backs of slaves and speaks to a global audience with many other countries sharing in the global slave trade.  The museum was once where the slaves stayed and as such is very much part of the exhibit, while a visit to the re-created slave ship is an emotional experience and very much worth seeing.  The Bo-Kaap – also known as the Cape Malay Quarter – is one of the city's most popular destinations with its colorful houses a standout feature of the neighborhood.  But beyond the houses, the area has an incredibly fascinating history with many of the residents being descendants from slaves from Malaysia, Indonesia and various African countries who were forcibly brought to the city in the 16th and 17th centuries.  The Bo-Kaap Museum is the perfect place to discover the history of the area with the building dating back to the 1760s and the oldest in the neighborhood.  Among other things, the museum recreates the life of a typical Malay family.

Lunch.

Visit the District Six Museum.
Few areas are as vivid an example of the Apartheid Regime as District Six.  A once racially diverse and vibrant community, the original residents were forcibly removed from the area when the National Party Government declared it a "white group area".  The District Six Museum – formerly a Methodist Mission Church – serves as a reminder of what the community once was.  It contains a permanent multimedia exhibition called Digging Deeper, which includes narrated life histories of District Six residents.

Evening Free.

DAY 4: Cape Castle of Good Hope & Chavonnes Battery Museum

Breakfast at hotel.

Visit Cape Castle of Good Hope.
The oldest building in the country and a structure that has played an integral part in its history.  Completed in 1679, the Castle of Good Hope, once a fort, has been restored and now functions as a museum . Guided tours are offered Monday to Saturday with The Key Ceremony performed Monday to Friday, followed by the firing of the Signal Cannon at 12pm.  The William Fehr Collection, comprising paintings and decorative arts, is partly housed here, while the building itself has many a story to tell – including ghostly ones!

Lunch at Castle (optional).

Visit Chavonnes Battery Museum.
The Chavonnes Battery Museum showcases the Archaeological Ruins of a Dutch East India Company Fort.  Built in 1724, using rock from Table Mountain and cement made of sea shells, guests can step below sea-level among the ribs of this old VOC Fort and touch the sand of the original shoreline at Cape of Good Hope.  The museum is also host to a robust schedule of international photographic exhibitions, rich in content, and relevant in terms of contemporary thinking and topics.

Evening Free.

DAY 5: Robben Island Tour & Traditional African Dinner

Breakfast at hotel.

Robben Island Tour.
Ferry departs from V&A Waterfont.  You will disembark at Murray's Bay Harbour situated on the east coast of the Island and take a short walk to buses that will transport you to all the historical sites around the Island.  On the way to the buses, you will pass buildings and a high wall built by prisoners during the 1960s.  The buildings were used for family and lawyer visits to prisoners.  You will meet your Tour Guide when you have boarded the busses.  The prison tour will be conducted by a Robben Island Tour Guide.  This is part of our integrated tour model.  They are fully conversant and knowledgeable about the Island's multi-layered 500-year-old history.  The tour route includes the graveyard of people who died from leprosy, the Lime Quarry, Robert Sobukwe's house, the Bluestone Quarry, the army and navy bunkers and the Maximum Security Prison where thousands of South Africa's freedom fighters were incarcerated for years.  The tour culminates with a viewing of Nelson Mandela's cell.

Lunch.

Afternoon Free.

African Dinner & Drumming Session.
Take part in a unique dining experience in the heart of Cape Town and participate in an interactive drumming session.  Taste a range of dishes from Africa with a 14 course set menu meal.

DAY 6: Authentic Cape Malay Cooking Class + Lunch

Breakfast at hotel.

Authentic Cape Malay Cooking Class + Lunch.
The three-hour tours begin at 10.30am sharp, outside Rose Corner Café (71 Wale Street opposite the Bo-Kaap Museum), where you'll be met by Zainie.  A walk through the cobblestoned streets of the Bo-Kaap follows, where you'll be able to take in the sights and sounds of an area steeped in history.  While touring the colourful homes of the Bo-Kaap, Zainie will show you how to shop for spices before ending the 30-minute tour at her home.  Then the real fun begins, Zainie shows you how to mix your masala, make dhaljies (chilli bites), fold samoosas, create and fry rooties – and, finally, how to cook a heavenly and flavoursome Cape Malay Curry!  All of this culminates in a festive sit-down lunch while Zainie continues to entertain everyone with her stories of food, culture and life experiences.  Of course, Zainie wouldn't want her students to leave empty-handed!  So, each person also receives a recipe booklet, as well as a bag of her special masala mix – so that you can continue to hone your culinary skills in the comfort of your own home.

Afternoon and evening free (Time to experience the city's nightlife!)

DAY 7: Table Mountain Full-Day Tour

Breakfast at hotel

Table Mountain Full-Day Tour
Hike for a whole day from the splendid Kirstenbosch Botanical Gardens, up Skeleton Gorge, to the highest point on Table Mountain and finally glide down in the Cable Car. The views are simply unbeatable! Lunch at a restaurant located at the top of the mountain.

Evening Free

DAY 8: Hout Bay & Seal Snorkeling

Breakfast at hotel

Visit Hout Bay
Relaxed Time on the beach and visit Hout Bay market in the morning Located at the edge of the sea overlooking Chapman's Peak at the foot of the famous Hangberg Mountain; this once-abandoned factory is now the legendary Bay Harbour Market, home to over 100 entrepreneurial traders, who attract over 24,000 visitors a month locally and from across the globe.

Lunch – Cape Town's most famous and popular Fish'n'Chips and seafood spot

Seal Snorkeling
Duiker Island or 'Seal Island' is so-called for its large colony of cape fur seals and lies just off Hout Bay near Cape Town. On this tour, sail out to the island, admire the wild fur seals in their natural environment, and enjoy swimming and snorkeling in an area known for its seal colonies.

Evening Free

DAY 9: Indigenous Township Tour + Language Lesson

Breakfast at Hotel

Township Tour
On a typical walking tour, you'll see four different housing and socio-economic areas, including worker hostels and informal settlements. You will get the chance to greet residents along the way in our language, called isiXhosa. We also try to incorporate cultural entertainment, including traditional music and gumboots dance – which is an after school program called Happy Feet Youth Project for local children in Langa Township.

Lunch

Local Language Lesson
Very informal and fun local language lesson – You will learn some basic Xhosa and/or Afrikaans words and phrases.

Evening Free

DAY 10: Museum of Contemporary Art, Heart of Cape Town Museum + Group Dinner

Breakfast at hotel

Visit Museum of Contemporary Art
This state-of-the-art addition to Cape Town's already prestigious V&A Waterfront is the largest museum of modern art on the continent. Under the leadership of renowned British architect Thomas Heatherwick, the area's old grain silos are to be revamped and re-imagined as nine floors spanning 9,500sq m and featuring 80 separate gallery spaces, a rooftop sculpture garden, conservation vault, bookshop, a floor dedicated to art education, a restaurant, bar and café. And as Africa's version of London's Tate Gallery or New York's Museum of Modern Art (MOMA), it goes without saying that the Zeitz features top installations by leading artists in the contemporary sphere.

Lunch

Visit Heart of Cape Town Museum
The human heart transplant, one of the greatest moments in medical history, was made possible by an extraordinary interplay of scientific dedication; human courage and generosity and a timely chain of events. Today, The Heart of Cape Town Museum honours all those who played a major role in the surgical feat that pushed the boundaries of science, into the dawn of a new medical era, an era in which it became possible to transplant the symbol of the essence of life, our human heart.

Dinner at the famous and popular Mama Africa Restaurant
Mama was established in 1995 as a celebration of South Africa's new democracy and of the vibrant diversity and hospitality of our continent. Since her opening Mama has served as an oasis for tourists and locals alike to meet, eat, drink and interact in a warm welcoming environment. Our kitchen offers hearty meals, our bar a friendly meeting spot and our band offers local sound which is sure to generate a true feeling of well-being and joy. We also have an amazing in-house art gallery exhibiting authentic African art. A definite must for any visitor!

DAY 11: Stellenbosch Botanical Gardens & Stellenbosch Village Museum

Breakfast at hotel

Visit Stellenbosch Botanical Gardens
The Stellenbosch University Botanical Garden, located in the historical center of Stellenbosch, is the oldest university botanical garden in South Africa. This compact Garden houses an enormous diversity of plants, both indigenous to South Africa and exotic.

Lunch

Visit Stellenbosch Village Museum
The Stellenbosch Village Museum currently comprises of four houses of historical interest and their gardens. Each of these beautiful homes represents a different period in the architectural development of Stellenbosch. The houses, their interiors and their gardens have been wonderfully restored, furnished, planted and decorated to illustrate the particular style and taste of the time. Below is some information on each of the houses in the museum complex.

Evening Free

DAY 12: Full-Day Wine Tour + South African BBQ

Breakfast at hotel

Full-day Wine Tour
Itinerary:
Our first stop is Villiera wine estate, famous for its award winning Cap Classique wines (Champaign). Our guide takes you into the vineyard, walking you through the history of wine and the process of vine growing, you will then get taken "behind the scenes" for a cellar tour, learning the art of wine making. We then head back for an informative wine tasting experience, with your Wine Lord taking you through the steps of how to REALY appreciate wine. Other stunning wines will also be sampled along with Biltong (local dried cured meat) pairing.
Our next estate is the iconic Mitre's Edge estate, famous for its award winning wines. We sit down with Lola the Winemaker/Owner, each wine paired with a selected cheese.
For our third estate, we do a guided drive through Stellenbosch (second oldest town in SA) to a family run farm called Middelvlei. Surrounded by vineyards, here we enjoy a typical South African braai (barbeque) lunch and a taste of their unique wines. After lunch you would get the chance to sample some "wine in the making" straight from the barrel/tanks.
From Middelvlei we head onto the unique Lovane estate with its basement cellar and exceptional wines. This is quite a favourite amongst our guests and totally of the beaten tourist track. We pair amazing wines with locally made chocolate.
Our last stop takes us to Vergenoegd estate, from their old vintage wines, beautiful old cape Dutch style manor house and the duck parade, another favorite among locals!

After having seen amazing landscapes, tasting plenty of wines, and most of all experienced the real culture of SA wine!, you will be dropped off at your accommodation between 17h00 and 18h00 by your Wine Lord.

Evening Free

DAY 13: West Coast Tour, Day 1

Start or 3 day West Coast Tour

DAY 14: West Coast Tour, Day 2

West Coast Tour Continues

DAY 15: West Coast Tour, Day 3 + Graduation Celebration

Last Day of West Coast Tour

Graduation and Farewell Dinner at Hotel

DAY 16: Departure Day

Breakfast at Hotel

Rest of day free to pack before being transferred back to the airport for your departure flight.
West Coast Tour Itinerary:
DAY 1: Cape Town to Tankwa Karoo: Boarding the bus at 7am on Friday morning we head north, stopping in Paarl for a croc farm tour and optional croc cage dive. Then it's on to Ceres, home to the fast and fantastic Zipslide tour, and onwards to the Tankwa Karoo, an area that's as wild and as west as it gets! Lunching at Tankwa Padstal we finish the day at our place of stay, where a swim or cycle can be had. Dinner under the stars, and then to the bar, or bed for those who have worn themselves out!
DAY 2: Tankwa Karoo to Lamberts Bay: Enjoy a sunrise bike ride out to the permanent art installations around the accommodations, before turning back for breakfast. Travelling south east, we head to 'absolutely nowhere' in search of the hidden village of Wupperthal, a Morvian mission station that's home to handmade shoes and organic rooibos products. After an fun and informative tour, we lunch at the Leipolt Monument, then head on to the stunning town of Lamberts Bay for a quick swim or walk on the beach before getting ready for dinner. Our meal is under the stars once again.
DAY 3: Lamberts Bay to Cape Town: After a morning visit to Bird Island, weather permitting, we head off towards Langebaan along the coastal road for an optional horse ride or powerboat tour. Heading further south, we stop at Yzerfontein where a guided tour can be taken with a traditional Khwa ttu San custodian. A short drive will see us arrive back in the Cape, in time to enjoy a lazy late Sunday afternoon.
Request More Info
We can create a free customized itinerary and quote based on the specific needs of your group. Simply complete the form below and one of our dedicated Tour Consultants will be in touch shortly!