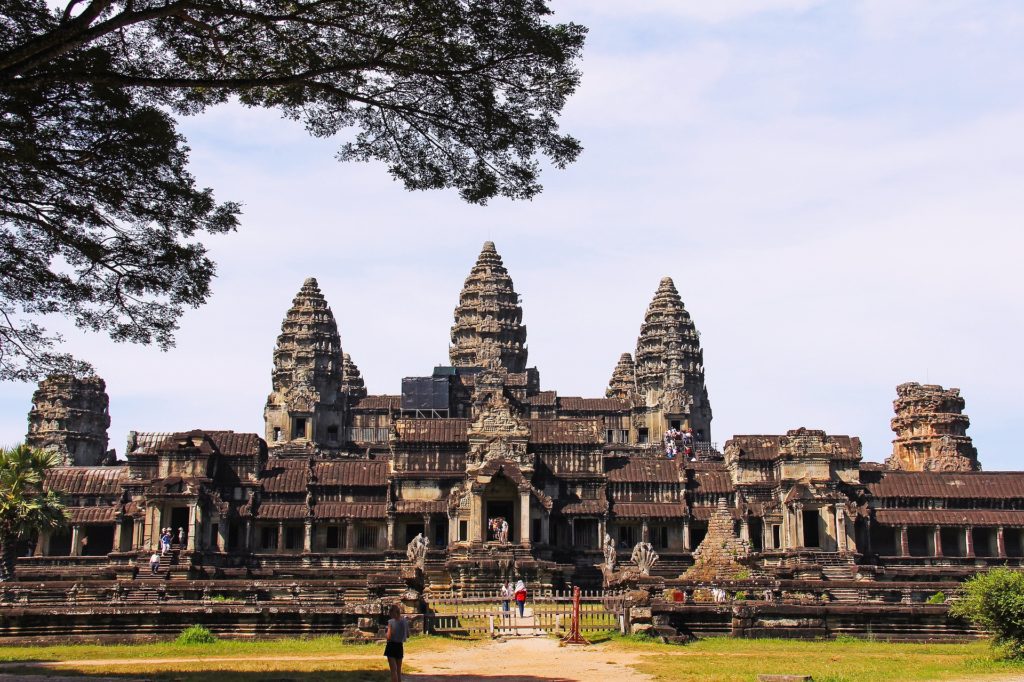 Tour Overview
Click here to change this text
Click here to change this text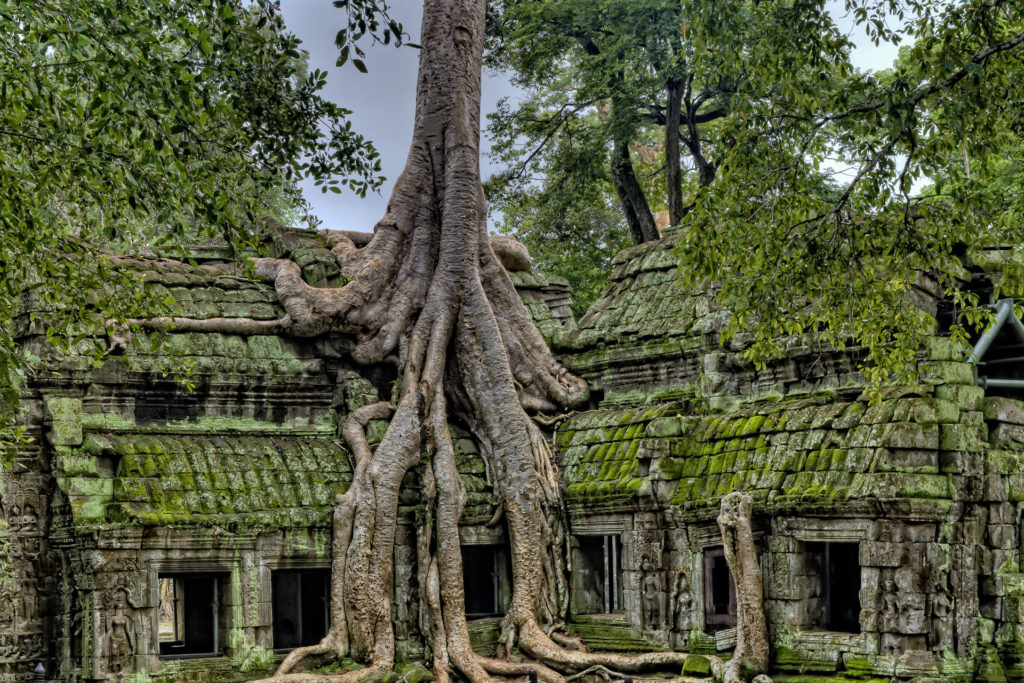 Inclusions
Discounted Group Flights
Airport Transfers & Internal Transport
Quality Multi-Share Accommodation Options (upgrades available)
Daily Breakfast, Lunch & Evening Meals
Dedicated Professional Local Tour Guide/s
Tickets & Entry Fees for Included Activities
EXAMPLE ITINERARY
Welcome to the magical world of Thailand and an exclusive opportunity to not just tour one, but ALL of Thailand's most famous temples led by our Professional Tour Guides.
The Temples of Thailand Tour takes you behind the scenes of some of the most magnificent Asian Architecture and its history, people, and lore! With 12 Days in this exotic place, you'll develop an appreciation for a different culture, step out of your comfort zone, and be wowed by these incredible structures!
After arrival in Bangkok, Thailand, you'll enjoy an incredible first week of Temple Tours and leisure activities!  Begin by getting to know the vibrant city of Bangkok with a private tour before a train ride to your first adventure: the Ayutthaya Temple Sites!!
After an eye-opening Bicycle Tour of the Ayutthaya Temple Sites, the Temples of Thailand Tour takes you (in a VIP Coach no less) on the journey to one of Thailand's most historic cities, Chiang Mai!
This magical city plays host to some of the best views, ancient temples, and unique people in the country. Chiang Mai is highlighted by Private Temple Tours of Doi Suthep and Doi Inthanon!
Day Seven of the Temples of Thailand Tour is an absolutely breathtaking day of private tours deep into Chiang Rai and the Golden Triangle Region! The next day is a high altitude treat: The Chalermprakiat Mountain Temples!
The conclusion of the visit has truly saved the best for last: Journey to Siem Reap, Cambodia (via flight) for a local town tour and some entertaining cultural immersion. Step out of your comfort zone and into a new world!
Awake with an open mind the following day for a Private Sunrise Tour of the Angkor Temples! A Full Day Tour of these historic temples will increase your appreciation for Thai Architecture and plunge you into a different world! You don't want to miss these structures!
On this Twelve Day, life-changing opportunity, see some of the most wondrous ancient architecture that Asia has to offer, all while gaining a newfound knowledge and appreciation for a different culture and an in-depth understanding about the story of this fascinating nation!
With adventure, scenic tours, and entertaining cultural immersion, the Temples of Thailand Tour is the Ultimate Educational Vacation!
Day 1: Arrival Day

Welcome to Thailand! And welcome to day one of the most incredible tour of the ancient history of the Siamese and Khmer empires of Asia!

On arrival at Bangkok Suvarnabhumi International Airport our team on the ground will meet you and transfer you to the first stop on your tour located in central Bangkok. Depending on your arrival time, once you're checked in you'll have free time to either rest up and recover from your trip to Thailand or to get out and explore the local area.

Evening: We will have an informal get-together over a couple of drinks to get know each other more before we embark on this incredible adventure.

DAY 2: Orientation & Thailand Basics

The day kicks off with breakfast at the hotel.

Following that we'll have a more in-depth orientation of the tour, update you on any itinerary developments and teach you the basics of Thailand, the culture and customs and give you everything you need to make the most of your time on the tour.

Once we're ready and prepared we'll head off to begin a factual and fascinating tour of Bangkok city.

We'll visit sites such as The Grand Palace, Wat Po, Wat Arun, The Golden Mountain and the Rattanakosin Exhibition Hall where you'll receive a detailed insight in to the rich and incredible history of Thailand, the former empire known as Siam.

Evening: Dinner at a popular local restaurant to officially celebrate the start of your tour.

MEALS: Breakfast, Lunch, Dinner.

DAY 3: Modern History of Thailand & The City of Ayutthaya

After exploring what is the more modern history of Thailand, today we'll jump onboard a train for the hour trip north of Bangkok to the former capital of the Siam Empire – The City of Ayutthaya.

Founded in 1350, Ayutthaya was the second capital city of the Siam Empire until destroyed by the Burmese in the 18th century.

Ayutthaya was one of the largest urban areas on the planet.

MEALS: Breakfast, Lunch, Dinner.

DAY 4: Bicycle Tour of Historical Ayutthaya Temple Sites

The history here is clear to see with ancient temples and locations of worship dotted around the city in an area now protected by United Nations Educational Scientific and Cultural Organisation (UNESCO).

This is a wonderful place to explore and we'll be doing so by bike.

Ayutthaya is as flat as a pancake and so you don't need to be a professional cyclist to enjoy this tour.

MEALS: Breakfast, Lunch, Dinner.

DAY 5: The Kingdom of Chiang Mai

Today we're heading north again, and further back in time, to the ancient Lanna Capital of the Kingdom of Chiang Mai – a tributary state of the empire of Siam.

Chiang Mai, in addition to being steeped in history, is one of Thailand's most up and coming tourist destinations. The largest city in the north of Thailand, surrounded by mountains and dense jungle, the weather climate here makes it a draw for those who want to escape the oppressive heat of the central and southern regions.

We'll arrive in Chiang Mai in the early evening and head straight to our new hotel located in the heart of the old city.

We'll check-in and discuss our itinerary over dinner either at the hotel or at a local restaurant.

MEALS: Breakfast, Lunch, Dinner.

DAY 6: Hidden Temples of Chiang Mai

After breakfast we'll head out for a private guided tour to learn more about the history and the culture of this beautiful part of the country.

Our guide will offer an expert insight in to the history and the local culture, which is fascinatingly different to that of much of the rest of Thailand.

We'll visit hidden temples and receive an off-the-beaten-track tour of Chiang Mai.

This really is one of the most picturesque cities in Thailand and will absolutely be a highlight of your trip.

MEALS: Breakfast, Lunch, Dinner.

DAY 7: The Golden Triangle

The history of this region cannot be understated!

Because of it's close proximity to the borders of both Laos and Myanmar (formerly Burma), today we'll take a trip to where the three countries meet – an area known as The Golden Triangle.

This area was nicknamed The Golden Triangle by the C.I.A. due to the incredible opium productivity here.

We'll learn all about the C.I.A.'s involvement, how this area developed from a small trading post to a global distribution centre, how this affected the local people and economy and what's happening now.

MEALS: Breakfast, Lunch, Dinner.

DAY 8: Wat Chalermprakiat Mountain Temples

Today will also be a highlight of your tour – a visit to the stunning and truly unforgettable Wat Chalermprakiat Mountain Temples.

Located about 1 hour from Chiang Mai, these temples sit atop high mountain peaks that rise 800 meters from the car park.

Built to commemorate the 200th anniversary of the Dynasty of King Rama IV, and completed as recently as 2010, these are a modern monument to commemorate a recent historical event.

Sat on top of several mountain peaks there are many metal steps that need to be climbed to reach the top but trust us when we say that it's absolutely worth the effort.

MEALS: Breakfast, Lunch, Dinner.

DAY 9: The Ancient Town of Siem Reap in Northern Cambodia

After breakfast we depart Chiang Mai, and Thailand to head back even further in time to the ancient town of Siem Reap in northern Cambodia.

Our flight will take us there via a quick stop back in Bangkok but we should be at your fabulous new hotel in the heart of the city, by mid-afternoon.

Once we're checked in and have sorted ourselves out, we'll head out for a leisurely walking tour of the town to find our bearings and to point out places of interest.

We'll introduce you to the Khmer (pronounced; c-my) way of life, the people, the food, the culture and customs.

We'll stop off at a popular restaurant for a traditional Khmer meal to officially kick off our Cambodian portion of the tour.

MEALS: Breakfast, Dinner.

DAY 10: Angkor Wat Temple Region

It's an early start this morning as we want to head off to the stunning Angkor Wat Temple Region to experience a life-changing sunrise view of these remarkable monument to human endeavor.

Constructed over a period of a 100 years, and dating back almost 1,000 years, this area has to be explored to be believed.

Angkor Wat itself, is just one of over 40 temples in this area, and is still the largest religious building on earth.

This area is now protected by UNESCO, however, visitors can still walk amongst the temple structures where each stone, each statue, each doorway has a million stories to tell.

Your guide here wil be a local expert who will explain to you the significance of each temple, the fascinating history that dates back to the 11th century, how the area still remained relatively untouched during the horrific reign of the Khmer Rouge and even more.

This area is truly incredible and will absolutely be a highlight of your adventure and the perfect way to end your tour.

MEALS: Breakfast, Lunch, Dinner.

DAY 11: Flight Back to Bangkok & Final Night Group Dinner

This morning we're giving you some time to yourself. Simply rest by the pool or head out to grab some last-minute mementos of your time here.

Around lunchtime we'll take the 20 minute trip back to the airport for our 1 hour flight back to Bangkok's International Airport.

It's then a quick hop to a hotel close to the airport where we'll enjoy a Final Night Group Dinner to reminisce about the highlights of our time-travelling adventure through the ancient history of the Siamese and Khmer Empires.

MEALS: Breakfast, Dinner.

DAY 12: Departure Day

It's time to say our sad farewells today as our whirlwind tour is officially over.

Your guide will still be around for the morning to help you with any onward travel that you may require, or to help you get back to the airport.

MEALS: Breakfast.

---

INCLUDED
All accommodation for the duration of your stay. Accommodation types are a combination of 3-star hotels and luxury dorms.
All transport throughout the tour, including return flights to Siem Reap, Cambodia with up to 20kgs luggage allowance.
Airport pick-up on arrival in Bangkok.
29 meals – 11 breakfasts, 10 dinners, 8 lunches.
All entry fees to all historical sites.
24/7 expert, English-speaking guides.
Day tour of Bangkok.
Bicycle tour of Ayutthaya.
Day tour of Chiang Mai.
Day tour of the 'Golden Triangle'.
Day trip to the stunning mountain-top temples of Wat Chalermprakiat.
Sunrise tour of the wondrous Angkor Wat temple region.

NOT INCLUDED
Return flights to Thailand.
Travel and medical insurance.
Spending money.
Meals not stated in the above itinerary.
Visa entry to Cambodia – $37 and available online here – https://www.evisa.gov.kh/.
Visa entry in to Thailand, if required. You can check your visa requirement status here – https://www.thaiembassy.com/thailand/changes-visa-exempt.php
Temples of Thailand Tour (12 Days)
Learn about the History of the Asian Temples
3+ Star Hotels & Luxury Dorms
Private Room Accommodation + Daily Breakfast
Tour of Bangkok City - The Grand Palace, Wat Po, Wat Arun, the Golden Mountain & the Rattanakosin Exhibition Hall
Day Tour of the 'Golden Triangle'
Day Trip to the Stunning Mountain-Top Temples of Wat Chalermprakiat
Sunrise Tour of the Wonderous Angkor Wat Temple Region
Airport Pick-up on Arrival in Bangkok
including:
Return Flights to Siem Reap, Cambodia + Train Trip to Ayutthaya for a Bike Tour + Day Tour of Chiang Mai
Certificate of Completion
Request Quote
We can create a free customized itinerary and quote based on the specific needs of your group. Simply complete the form below and one of our dedicated Tour Consultants will be in touch shortly!