Welcome to Peru: Land of the Incas!
Peru is a land where the spirit and culture of its' past civilizations are still present today.  The country's vast Incan ruins, gold-filled museums, and amazing cuisine all show Peru's beautiful culture.  Not only is the capital of the Ancient Incan Empire Cuzco in Peru, the country is home to one of the 7 wonders of the world — Machu Picchu.  Hidden away in the Peruvian Mountains, Machu Picchu is a highlight of our educational peru tours.  During your adventure you'll learn traditions and practices of the Incan civilization sure to leave you speechless.  The whole country has an incredible amount of history that can be found in museums or just simply wandering around town.
Learn Spanish from the locals, dive into the rich history, and see Peru's most iconic sights along the way with Worldaway's Educational Peru tours!
All of our tours in Peru are available as 28 night and 14 night itineraries, to fit any time frame or budget!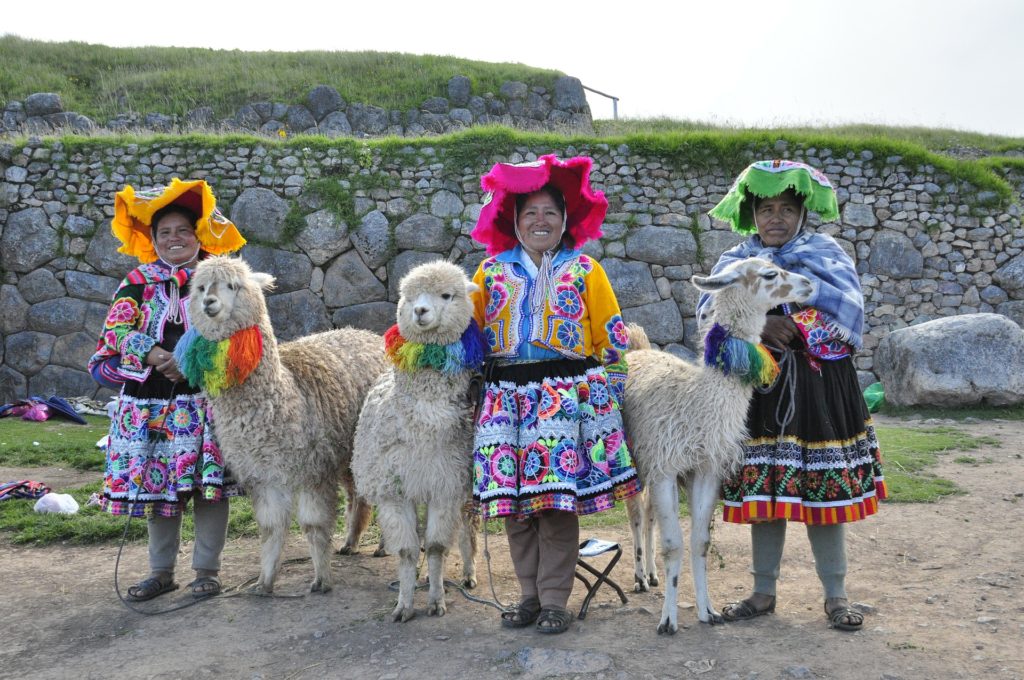 Here are a few of the exciting options available:
Spanish Immersion + Machu Picchu (By Train) — 28 or 14 Nights
Perfect your Spanish in this beautiful South American country.
"?Hablas Espanol?"  Don't worry you'll find out what that means, our Spanish Immersion Educational Peru tour will teach you!  Your mornings start off in a professionally-taught private Spanish class.  Whether you're a newbie or know some Spanish, there's lessons for you.  Your evenings will be filled with dancing and cooking from salsa lessons and learning about Peruvian cuisine.  Not only will you eat and dance in Peru, but you'll learn about chocolate and coffee.  Heaven for any coffee snob or chocoholic!
Don't worry your trip won't just be learning, there's plenty of time for fun and games.  You'll have tours to Cusco, Salineras and Moray, Tipon and Piquillacta, Huchuy Qosqo, and Laguna Humantay.  And of course the main attraction: Machu Picchu.  You'll journey by train up to the magnificent Incan ruins and spend the day immersing yourself into the ancient civilization.
Your educational tour Peru will be an eye-opening adventure that will teach you all about the culture and language of this beautiful South American nation.  By the end of your trip you're sure to be a Spanish whiz.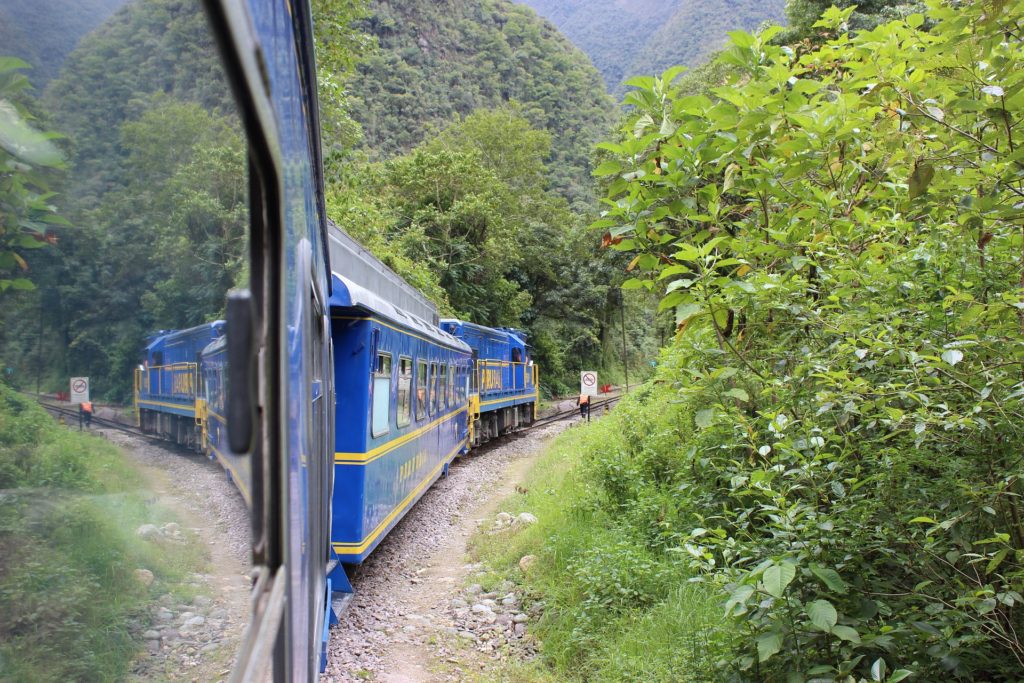 Spanish Immersion + Machu Picchu (4 Day Trek) — 28 or 14 Nights
Take in the man-made and natural wonders along the way.
Arrive in the marvelous city of Cusco to learn Spanish in professionally taught lessons.  Explore the city, along with memorable experiences on tours to destinations around Peru.
This educational Peru tour is perfect for those who want to disconnect from the world, while traveling back in time to an ancient civilization. Similar to the previous tour in all aspects but one: a four day trek on the Salkantay Trail to Machu Picchu.  You'll venture to the ancient temple on foot and hike through the Sacred Valley.  Along the way you'll be able to take in all the man-made sights and natural wonders.
This trek has been named one of the 25 best in the world by National Geographic, so strap on your hiking boots and go with us!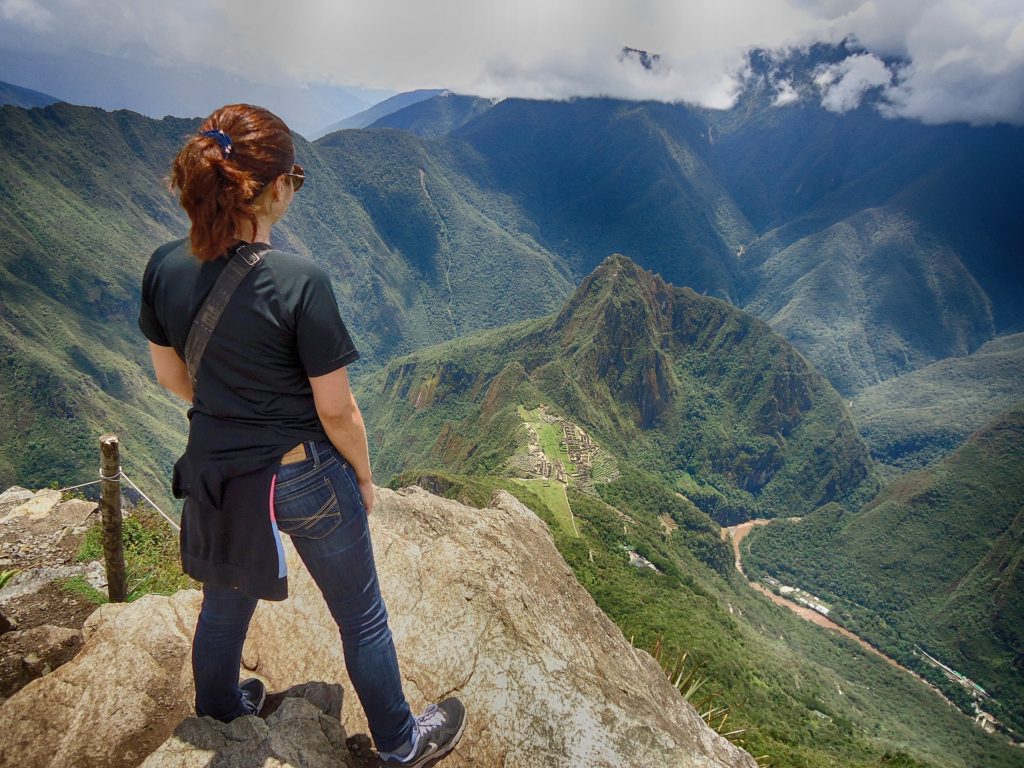 Ultimate Peru Culture and History Tour — 28 or 14 Nights
Travel back in time to the ancient Incan civilizations.
Immerse yourself into the history and culture of one of the most vibrant and diverse South American nations: Peru.  Upon your arrival you'll travel back in time with a walking tour of Cusco and nearby historic cities learning all about Peruvian history.
Your first week is jam packed with sights and experiences.  You'll visit Qoricanca, the Inca Museum, and the Religious Route.  Take in Peru's scenic views with a Sacred Valley tour rounding out the week.  Evenings on your tour will be far from boring, you'll learn the South American art of salsa and dance the night away.
Week two is filled with even more marvelous sights and history.  Visits to the Maras, a Potatoe Cultural tour and a visit to the regional historical museum are all on the agenda.  If you thought all of that was exciting, it's time for the main attraction — a four day trek on the Salcantay Trail to Machu Picchu.  Your trek will bring you through the Sacred Valley and have you awestruck by both the manmade and natural wonders around you.
From here your trip is still only half over!  Week three includes visits to famous historical attractions like Compania de Jesus and Huchuy Qosqo.  Attention foodies!!  This week there's something just for you with a Peruvian cooking class and a chocolate workshop.  You'll also experience the amazing Condor Flight tour!
Finishing out your trip, week four will bring you to the Laguna Humantay and on a Astronomic Inca and Planetarium tour.  Improve your Salsa with more lessons sure to have you dancing all the way home.  An amazing textile workshop will teach you all about the beautiful Peruvian textiles you've seen around the country.  And last but not least, you'll visit Lake Titicaca and the Uros & Taquile Island.
This educational Peru tour is a once in a lifetime chance to see the amazing country, dive into its' unique culture, and witness its' history firsthand!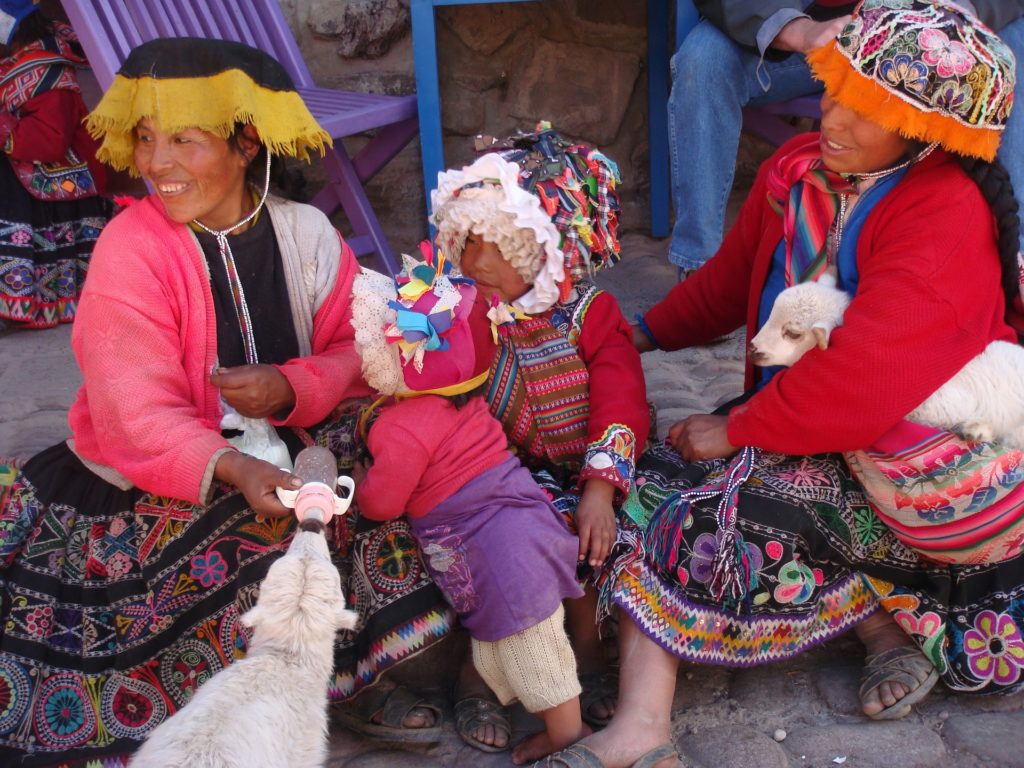 Come Adventure with us today!
Worldaway Learning Tours offers two lengths of tour for each of our unique educational Peru tours.  We have opportunities for everyone to come experience this beautiful country.  Whether you want to learn Espanol or dive deeper into Peru's culture and history, we have a tour for you!  You'll make lifelong friends and memories, while learning and taking in the scenic views on a tour of a lifetime.